SMBs failing with mobile device IT security
USB sticks regarded as biggest source of threat as low percentage of smartphones, netbooks and laptops screened
UK SMBs are failing to screen in-house or externally purchased mobile devices and laptops for potential security threats according to new research from SonicWALL.

Download this free guide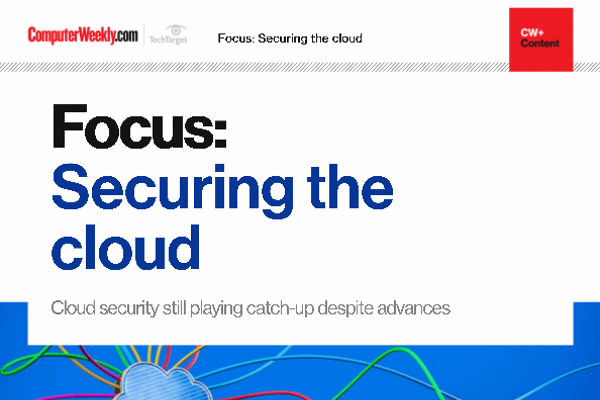 94.4% of cloud apps are not secure enough for enterprises
Access this e-guide with 6 key articles on cloud security and learn how to protect your organisation and its data on the cloud.
By submitting your personal information, you agree that TechTarget and its partners may contact you regarding relevant content, products and special offers.
You also agree that your personal information may be transferred and processed in the United States, and that you have read and agree to the Terms of Use and the Privacy Policy.
This is worrying news given that traditionally SMBs have been big targets for electronic attackers and especially so given that SMBs are increasingly seeing the advantages of using mobile computing technology to deliver business benefits. In addition SMBs are also increasingly permitting their employees to make use of their own mobile business technology such as smartphones and netbooks.
In its survey, the security appliance provider found that almost half (46%) of UK SMBs granted permission to employees to access their corporate network using personal devices.
Yet only 39% of smartphones, 44% of netbooks and 59% of laptops that see use in mobile business applications were screened by SMBs' security technology before they are allowed to connect to corporate networks.
Upping the risk factor furthermore, the SMBs regarded such mobile computing devices as intrinsically much more secure when compared to other commonly used technologies, such as USB sticks. Two-fifths believed the greatest IT security threat to their business would originate from USB sticks.
By comparison, only 20% regarded laptops as posing the greatest problem, 13% smartphones and just 2% netbooks.
The research has exposed a exposed a significant gap in awareness, warned Florian Malecki, Product Marketing Manager SonicWALL EMEA. "By not seeing potential problems, [SMBs] therefore aren't taking the right precautions to ensure these devices are secure. But as sales of netbooks and smartphones continue to surge – and the range of devices (with varying levels of reliability and security) increases, we feel that screening is still absolutely necessary".
Read more on IT risk management