Kids responsible for Estonia attack
The distributed denial of service attack that took...
The distributed denial of service attack that took down Estonia was run by a bunch of kids, it has emerged.
Two years ago, the former Soviet satellite found its banking and government websites paralysed for several weeks by a distributed denial-of-service (DDoS) attack.

Download this free guide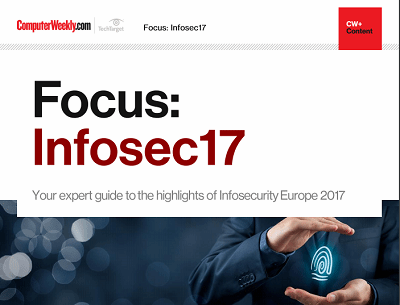 From forensic cyber to encryption: InfoSec17
Security technologist Bruce Schneier's insights and warnings around the regulation of IoT security and forensic cyber psychologist Mary Aiken's comments around the tensions between encryption and state security were the top highlights of the keynote presentations at Infosecurity Europe 2017 in London.
By submitting your personal information, you agree that TechTarget and its partners may contact you regarding relevant content, products and special offers.
You also agree that your personal information may be transferred and processed in the United States, and that you have read and agree to the Terms of Use and the Privacy Policy.
The incident prompted a massive reorganisation and upgrade of network security and early warning systems among Nato members, and Nato even set up a cyber-security research house in Estonia.
At the time Russia was suspected of orchestrating the attack, but Moscow always denied it, and indeed Estonian officials never accused the Kremlin directly.
Yesterday, Konstantin Goloskokov (22) claimed he and some friends set up the attack to protest the removal of a Red Army monument from a downtown site in Estonia's capital Tallinn. The move had earlier led to rioting by pro-Soviet protesters.
Goloskokov told Reuters the attack was an act of civil disobedience, and, therefore, completely legal. "I was not involved in any cyber-attack," he said.
Goloskokov, a pro-Soviet activist, said he and his friends had set up the botnet that overloaded Estonian websites, causing them to crash.
"The fact that they could not withstand this is, strictly speaking, the fault of those people who, from a technical point of view, did not equip them properly," he told Reuters.
Read more on IT risk management