This Article Covers
RELATED TOPICS
BT can build its £1.5bn super-high-speed fibre-based broadband network for UK internet users, following Ofcom's decision to open up the high-speed broadband market.

Download this free guide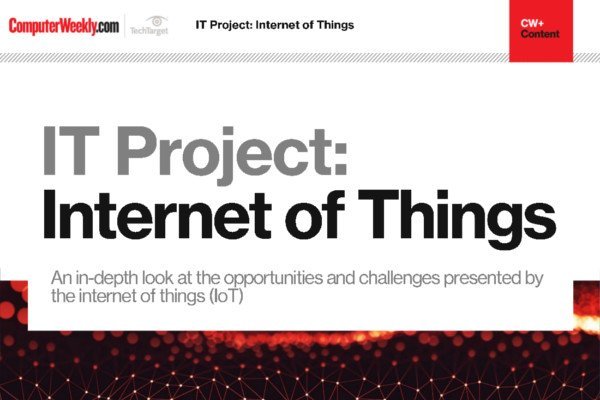 IT Project: Internet of Things
Have an in-depth look at the opportunities and challenges presented by the internet of things
By submitting your personal information, you agree that TechTarget and its partners may contact you regarding relevant content, products and special offers.
You also agree that your personal information may be transferred and processed in the United States, and that you have read and agree to the Terms of Use and the Privacy Policy.
Ed Richards, Ofcom chief executive, said, "Super-fast broadband represents one of the most important developments in modern communications for many decades. It will deliver significant benefits to consumers and businesses with the prospect of new digital services delivered over the internet at high speed. Our message today is clear: there are no regulatory barriers in the way of investment in super-fast broadband we want to promote investment but also ensure that there is fair and effective competition for the future."
Ofcom said suppliers would have pricing freedom. "Communication providers such as BT will have the freedom to price wholesale super-fast broadband products themselves without any regulatory intervention.
"This will allow investors to make an appropriate return on their investment, based on the risk they are taking but pricing at a level that the market will bear, given the ready availability of alternative broadband services."
The regulator said it would ensure that any regulatory pricing allows investors the opportunity to earn a rate of return that genuinely reflects the cost of deployment and the associated level of risk
Ofcom expected that super-fast broadband in the UK would be built by laying fibre to existing telecoms street cabinets, which would provide downstream bandwidths of 40mbps and beyond and 15mbps upstream. This compares to downstream speeds of 8mbps and 24mbps for ADSL and ADSL2+ today, Ofcom said.
Ofcom said super-fast broadband could also be achieved by upgrading current cable networks to deliver speeds up to and beyond 50mbps downstream or more, against their previous maximum speed of 20mbps. The third option is to deploy fixed or mobile wireless services using new technologies which may be able to deliver headline speeds in excess of 50mbps downstream and 20mbps upstream.
Ofcom also said it was also keen to explore how BT's duct network could be used to increase network bandwidth. Ofcom said there was significant unoccupied space in individual ducts, that carry broadband cables.
The regulator has published a paper on the future of broadband. Studies have shown that fast broadband is a key driver to economic growth.
Read more on Networking hardware