Microsoft builds atomic cloud
Microsoft Research has started a programme called Cloud Computing Futures, which aims to improve the efficiency of cloud...
Microsoft Research has started a programme called Cloud Computing Futures, which aims to improve the efficiency of cloud computing.
CCF has built prototype servers, based on Intel's low-powered Netbook processor, to run cloud computing services like Hotmail. If the research project is successful, it could help deliver lower-powered datacentres.

Download this free guide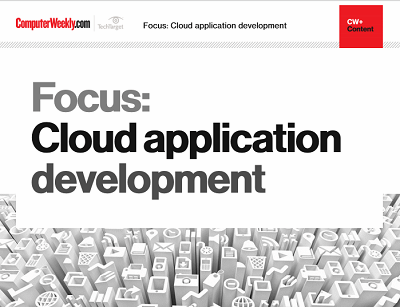 Serving the master: Customer application development
Feeling the pressure of being a cloud-native application designer genius? Fast, adaptable customer-facing cloud application development is a top demand of all IT departments. Computer Weekly takes a look at the trends and presents some case studies to help provide direction forward.
By submitting your personal information, you agree that TechTarget and its partners may contact you regarding relevant content, products and special offers.
You also agree that your personal information may be transferred and processed in the United States, and that you have read and agree to the Terms of Use and the Privacy Policy.
It could also boost the profits of hardware suppliers like Intel, which has seen its profits slashed due to the popularity of low-cost Atom-based Netbooks.
Dan Reed, director of scalable and multicore systems at Microsoft Research, said the goal of the Cloud Computing Futures project was to identify, create, and evaluate potentially disruptive innovations that could enable new software and application capabilities while also reducing the cost of building and operating cloud services.
"Our goal is to reduce datacentre costs by fourfold or greater while accelerating deployment and increasing adaptability and resilience to failures, transferring ideas into products and practice. To date, we have focused our attention on four areas, though our agenda spans next-generation storage devices and memories, new processors and processor architectures, system packaging, and software tools," he said.
Reed said Microsoft was looking at how to build cloud computing IT using the type of technology found in laptops, which are far more energy-efficient, as measured in operations per joule, than servers used to power datacentre computing.
He said, "Laptops can complete a unit of work with far less electricity and less cooling. CCF has built two server clusters using low-power, Intel Atom chips and is conducting a series of experiments to see how well they support cloud services and how much their use can reduce the power consumed by those services."
Reed said CCF has worked with the Hotmail team to evaluate using low-power servers for the Hotmail service. "These experiments have shown that overall power consumption can be reduced compared with standard servers while still delivering the same quality of service."
Read more on Web software