Broadband for all is top priority, says Ofcom chief
Obliging communication providers to supply a broadband...
Obliging communication providers to supply a broadband service to every citizen will be Ofcom chairman-elect Collette Bowe's highest priority when she takes over the UK's communications regulatory agency.

Download this free guide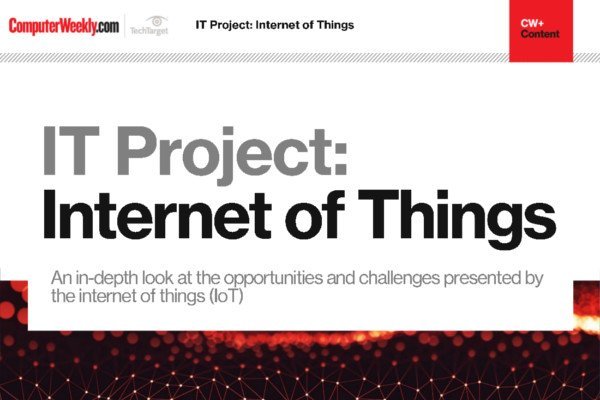 IT Project: Internet of Things
Have an in-depth look at the opportunities and challenges presented by the internet of things
By submitting your personal information, you agree that TechTarget and its partners may contact you regarding relevant content, products and special offers.
You also agree that your personal information may be transferred and processed in the United States, and that you have read and agree to the Terms of Use and the Privacy Policy.
Speaking at the Communication Managers' Association conference, Bowe said without the universal service obligation (USO), British citizens would not benefit from a fully digital society.
"We can debate what that means in detail," she said, "but I believe it an absolutely basic, basic need for citizens. To say it is like supplying clean water or sewage removal may be overstating its importance, but not by much."
She equated the campaign to have a universal broadband service with the earlier public health campaigns that rid the country of typhoid and cholera.
But she warned that only governments could pass the legislation that enforced a USO.
She said communications minister Stephen Carter had done well to get the issue onto the government's agenda through the interim Digital Britain report. "It is of great significance that, given the other claims on priority, the government has proposed to introduce the USO by 2012," she said.
It remained to be seen how to fund it, she said. This was one of the "huge issues to be cracked, but cracked they will be," she said.
She committed Ofcom to a continued philosophy of light-touch regulation plus the use of competition to deliver consumer benefits. "We are going to push competition as deep into the network as it can go," she said.
She said Ofcom would this year look at the position of small and medium businesses with respect to communication services. She said Ofcom's primary statutory responsibility was to consumers, but it was keen to ensure that SMEs' voice was heard too.