MWC: Vodafone lands next Google Android smartphone
Vodafone has landed the next Google Android phone from manufacturer HTC on an exclusive basis.
This Article Covers
RELATED TOPICS
Vodafone has landed the next Google Android phone from manufacturer HTC on an exclusive basis.
A deal was confirmed at the GSMA Mobile World Congress today, and sees Vodafone make further ground on rival operators.
O2 sells Apple's iPhone, and T-Mobile sells the first version of the Google Android device, in both instances on an exclusive basis.
Orange has also just agreed to sell the latest Windows Mobile-driven smartphones. Although Vodafone sells the new Rim BlackBerry Storm on an exclusive basis, that device still has not captivated the market like the iPhone.

Download this free guide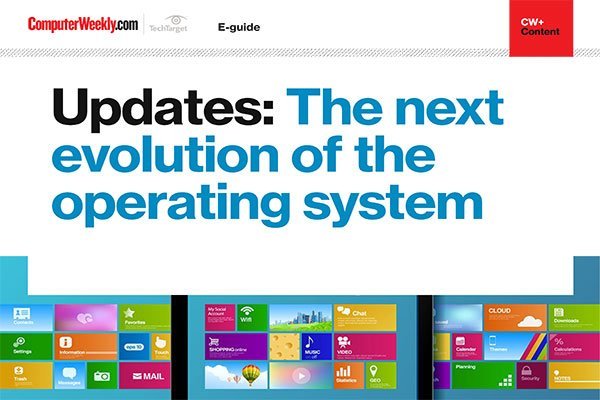 Software Updates: Our latest e-guide is available for your device. Download now?
See how operating systems are evolving with the help of continuous updates and learn about how the Spectre and Meltdown microprocessor flaws have led to improved, more secure processors being released and how Microsoft is evolving its Windows desktop operating system.
By submitting your personal information, you agree that TechTarget and its partners may contact you regarding relevant content, products and special offers.
You also agree that your personal information may be transferred and processed in the United States, and that you have read and agree to the Terms of Use and the Privacy Policy.
Getting the latest version of the Android device is seen as a coup by Vodafone, and T-Mobile will be left asking what it has done wrong.
The new HTC Magic Android smartphone will be available in the spring, said Vodafone.
Pricing has to be confirmed, although potential customers can pre-register for the device.
The handset is exclusive to Vodafone in the UK, Spain, Germany and France, and available on a non-exclusive basis in Italy.
"The introduction of the HTC Magic is the result of a successful relationship between Vodafone and HTC, and Vodafone's joining, late last year, of the Open Handset Alliance," said Vodafone.
The Alliance promotes open standards for smartphone development and customer operation.
The tablet-style device will be available in white in the UK, Spain and France, black in Germany and in both colours in Italy.
"Delivering an unbeatable mobile internet experience for our customers is a priority for Vodafone, so we are very excited to be introducing our first Android-powered smartphone in the spring," said Patrick Chomet, global director of terminals at Vodafone Group.
"The announcement of the HTC Magic is an important step for Android and the Open Handset Alliance," said Andy Rubin, senior director of mobile platforms at Google. "With it, Vodafone is opening up the mobile web for consumers across Europe and giving more third-party developers a platform on which they can build the next wave of killer applications."
The HTC Magic has a 3.2" QVGA touch-screen display and features a trackball and navigational buttons for quick, easy access. The HTC Magic includes a variety of e-mail options such as Google Mail, POP3 and IMAP, as well as Google Talk for instant messaging.
Read more on Mobile hardware