IT market will grow by 2% in 2009, defying downturn
Demand for IT will defy the downturn...
Demand for IT will defy the downturn and increase by 2% next year, according to the European Information Technology Observatory (EITO).
The market research institute said the value of IT services and software in western Europe will grow by 2% in 2009 to 315bn euros, because IT has strategic importance for companies in a crisis situation, EITO said."IT makes operations more efficient and more economic," said chairman Bruno Lamborghini.

Download this free guide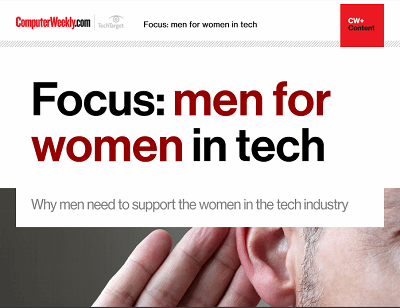 Men for women in tech
This guide showcases some of the men who are helping women to progress in the technology industry and the methods they are using to do so.
By submitting your personal information, you agree that TechTarget and its partners may contact you regarding relevant content, products and special offers.
You also agree that your personal information may be transferred and processed in the United States, and that you have read and agree to the Terms of Use and the Privacy Policy.
High demand is also expected from the public sector, where investment is less dependent on economic fluctuations.
But the organisation said that while the value of software and IT services will increase by 3.2%, this will be offset by a loss of 1.3% in IT hardware.
Western Europe's IT market is likely to be more robust than the market in the US, which is forecast to grow by 0.8%. Globally, the IT market is set to grow by 2.7%. The driving forces behind the growth are emerging markets such as China, India and Russia, which are still building up their IT infrastructure.
"Modern IT systems lead to lower costs, promotes innovation, and are an important instrument in managing the crisis," Lamborghini said.
E-Handbook

E-Handbook

E-Handbook
Read more on IT jobs and recruitment