Sun StarOffice dropped from Google Pack
Google has axed Sun's StarOffice productivity suite from its Google...
Google has axed Sun's StarOffice productivity suite from its Google Pack software collection.
Google Pack allows web users to download free applications and tools to improve their web experience and make them more productive.
But Google has dropped the StarOffice suite from the list of Google Pack options without giving a reason.
There is speculation that Google is keen to spend more time promoting its own free on-demand Google Docs and Spreadsheet apps instead.
StarOffice was free with Google Pack, but it is charged for on Sun's own website. A small number of PCs come with StarOffice already loaded onto the machine for free.

Download this free guide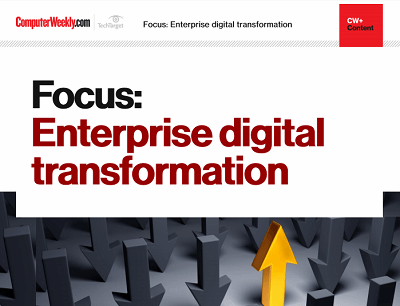 Are you digital to the transformation?
Digital transformation - the buzzword that we can't get away from. Enterprises need to accelerate their digital transformation journeys to avoid being left behind in an increasingly digital world. It's not an easy feat, but one that can be costly to get wrong. Join us as Computer Weekly takes a look at how businesses can stay on track through collaboration, innovation, and listening to user needs.
By submitting your personal information, you agree that TechTarget and its partners may contact you regarding relevant content, products and special offers.
You also agree that your personal information may be transferred and processed in the United States, and that you have read and agree to the Terms of Use and the Privacy Policy.
StarOffice is in fact similar to the free OpenOffice suite of productivity apps that Sun also helped to develop. Both OpenOffice and StarOffice are billed as potential competitors to Microsoft's Office suite.
Google Pack still offers the likes of Google Earth, Google Toolbar for Internet Explorer, Norton Security Scan, Spyware Doctor, Google Desktop, Picasa, Firefox with Google, Google Photos Screensaver, Adobe Reader, Google Talk, Skype and RealPlayer.
StarOffice 9 is expected to be released later this month.
Read more on Operating systems software