National Express optimises website to boost online sales
National Express has...
National Express has increased online coach ticket sales by over 14% using content optimisation software.
National Express has been working with optimisation specialist Maxymiser on the project, and has seen customer sale conversions on its booking website go up as a result.

Download this free guide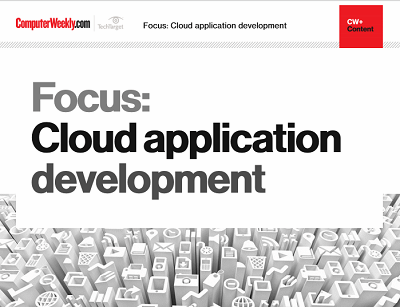 Serving the master: Customer application development
Feeling the pressure of being a cloud-native application designer genius? Fast, adaptable customer-facing cloud application development is a top demand of all IT departments. Computer Weekly takes a look at the trends and presents some case studies to help provide direction forward.
By submitting your personal information, you agree that TechTarget and its partners may contact you regarding relevant content, products and special offers.
You also agree that your personal information may be transferred and processed in the United States, and that you have read and agree to the Terms of Use and the Privacy Policy.
Over 9m passengers use National Express coaches every year. Most ticket sales are made on the company's website.
Kevin Milnes, head of e-commerce at National Express, said: "Content optimisation has been implemented to ensure National Express is consistently presenting the best online content to our customers.
"We aim to ensure that all the website elements effectively engage visitors and persuade them to continue to successful completion of a coach ticket purchase."
By measuring live visitor responses through to checkout completion, Maxymiser provided a statistical basis for the design choice of the National Express coach website, which resulted in over 14% more visitors completing the online registration process.
National Express implemented a multivariate test to decrease the number of visitors leaving the site when they had already indicated some intent to buy.
Mark Simpson, managing director at Maxymiser, said: "A multivariate test was the most effective approach to determine the best performing combination of content. The variants were tested with all live site visitors and the conversion rate of each combination monitored."
Mark Simpson added: "3,500 possible page combinations were tried and during the live test the underperforming combinations were taken out to maximise conversion rates at every stage. At the end of the testing period conclusive results showed a 14.11% increase in conversion rates, pushing 14.11% more visitors through to the fourth and final step in the registration process."
The multivariate testing campaign successfully reduced checkout abandon rates by discovering the content elements that most effectively engage visitors and persuade them to continue to successful completion.
Kevin Milnes said: "Maxymiser's technology has allowed us to gain valuable insight into the effect that copy has on visitors during a buying process. The 14% uplift we have gained through this initial engagement has lowered our cost per acquisition and allows us to be more competitive in our traffic acquisition efforts."
More on website optimisation:
Butlins plans to grow through online sales >>
Web 2.0 will prosper during downturn>>
Buy Web 2.0 while the price is right>>
Allianz Insurance improves service to brokers with new SOA platform>>
Read more on Web software