VMWorld: IT professionals give their verdict on Microsoft virtualisation moves
Microsoft's entry into the virtualisation supplier market will drive better products through increased competition, attendees at VMworld in Los Vegas said this week.

Download this free guide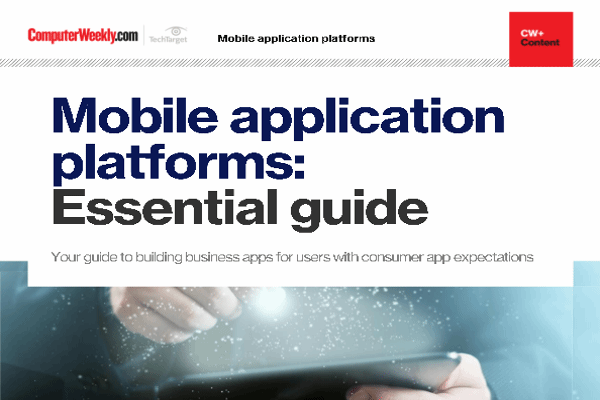 Building business apps for users with consumer app expectations
One of the mantras of modern enterprise application development is that business applications should be as easy to use as mass market consumer applications. In this guide, Computer Weekly examines the issues around mobile applications and the platforms emerging to help developers.
"Competition usually breeds better products, but let us hope Microsoft does not come into the market and quash VMware by giving products away for free," said one end-user.
Some attendees said they expect Microsoft to adopt "Guerilla tactics" by integrating its technology tightly into its server operating system in the guise of a value-added service.
"Giving away razor blades and selling razors is a common tactic with Microsoft," said one end-user.
"I would have expected Microsoft to have started doing virtualisation maybe a bit sooner, but everyone is doing it now," said one attendee.
Very few, however, consider Microsoft as a viable alternative to the products they are using from VMware. They say Microsoft has a lot of catching up to do.
An IT systems director of a business information company in the US said although 85% of his company's datacentre is using Microsoft servers, the firm switched from Microsoft virtualisation to standardise on VMware.
"Microsoft just cannot match the functionality and flexibility of VMware's enterprise product," he said.
"Microsoft just does not have the breadth of product offerings we need," said another.
Delegates to the conference said that Microsoft's virtualisation products lack the high availabilty, live migration and disaster recover functionality of the VMware product.
An end-user with a mixed server enviroment said although his company was using Microsoft virtualisation "just to try it out" it was only on servers running Windows.
"All other servers are running Linux and we are using VMware for those because the Microsoft product does not support that operating system," he said.
Others said Microsoft's virtualisation products are not ready yet for production environments, particularly as Microsoft is unable to compete with the fast speed of servers using VMware.
A delegate from an IT benchmarking company expressed disappointment that Microsoft's Hyper-V requires users to install Windows Server 2008.
"It is not a very thin hypervisor and has a lot more overhead than I would expect," he said.
But many felt that it was perhaps a bit too early to make any judgement calls on what Microsoft's entry of the market may ultimately mean.
"Microsoft may well end up becoming a dominant player, but its virtualisation products may also go nowhere," said one.
Another said, "We will wait until the second and third generation of products to see whether Microsoft will add some of the key components that are missing from the first generation."
Read more on Business applications