The US Patent and Trademark Office has refused to allow Dell to trademark the term "cloud computing".
This follows objections from rivals who claimed the term was too generic to warrant trademark protection.
Dell's trademark application was filed in March 2007 to protect its Cloud Computing Solutions. The US Patent and Trademark Office (USPTO) initially issued a "notice of allowance" in July 2008.

Download this free guide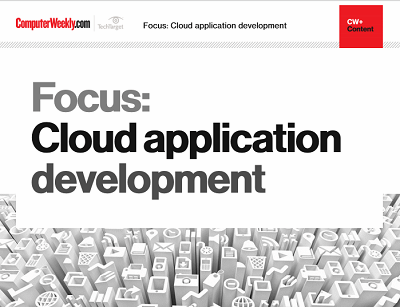 Serving the master: Customer application development
Feeling the pressure of being a cloud-native application designer genius? Fast, adaptable customer-facing cloud application development is a top demand of all IT departments. Computer Weekly takes a look at the trends and presents some case studies to help provide direction forward.
By submitting your personal information, you agree that TechTarget and its partners may contact you regarding relevant content, products and special offers.
You also agree that your personal information may be transferred and processed in the United States, and that you have read and agree to the Terms of Use and the Privacy Policy.
The application met with almost instant objection. It was referred back for examination a month later, before being turned down by the USPTO.
Mike Lynd, intellectual property expert and partner at Marks & Clerk, the patent and trademark lawyers, said: "It is no surprise Dell's trademark application was turned down by the USPTO.
"In a case such as this, it would be difficult to convince the Office that cloud computing is anything but generic in an appeal. Had this trademark been allowed, it would have given Dell a monopoly over a term clearly in descriptive use. What is surprising, however, is how long it has taken for this application to be rejected."
He said the concept of reaching into an internet "cloud" for services instead of installing traditional applications on a PC could refer to almost any dotcom software. Google's programs are frequently described in this manner, for instance.
Dell's attempt to trademark the term "cloud computing" faced difficulty from the start. The application was originally turned down by the USPTO because it was similar to an existing trademark registered by software company CloudSource.
But the CloudSource trademark was subsequently cancelled and Dell's application allowed to proceed.
Lynd said: "The CloudSource trademark offers an example of the kind of branding Dell could now adopt for its own cloud computing services. It could brand its solutions to make clear that they are based on cloud computing technology without laying claim to the process itself."
If Dell had been successful in its original trademark attempt, the trademark could have only been enforced in the US market.
Read more about cloud computing:
HP, Yahoo and Intel partner on cloud computing>>
IBM opens European Cloud Computing centre in Dublin>>
Microsoft to launch cloud computing service>>
European Union backs £13m cloud computing project with IBM>>
Read more on Web software