US prosecutors have won their battle before law lords to extradite British computer "super-hacker" Gary McKinnon for breaking into the Pentagon network.
The law lords made their ruling today after a six-year fight to force McKinnon to stand trial for breaking into US defence and NASA computer systems, allegedly causing £350,000 worth of damage. The charges carry a potential 60-year prison sentence.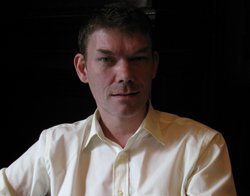 The five law lords who made the judgment, which was announced today, all dismissed McKinnon's appeal.
US prosecutors dubbed it: "The biggest military computer hack of all time."
At a hearing last month, the law lords heard that McKinnon, of Enfield, north London, broke into more than 73,000 American government computers. McKinnon was appealing against an extradition order made by the High Court in 2006.
McKinnon told Computer Weekly just before the hearing that he started hacking in 1999, looking for evidence of extraterrestrial beings and technology, which he believed the US government was hiding.
But he denied causing any damage to the computer systems.
His appeal was based on the claim that the terms of a plea bargain offered to him by US prosecutors put "unconscionable pressure" on him to give up his right to an extradition hearing.
His lawyers argued that the pressure on him to accept a plea bargain amounted to "an unlawful abuse of the court process".
The law lords handed down their decision today, but the reasons for the judgement will not be released until later in the day.
The five law lords who heard the case are Lord Scott of Foscote, Lord Phillips of Worth Matravers, Baroness Hale of Richmond, Lord Brown of Eaton-under-Heywood, and Lord Neuberger of Abbotsbury.
Email Alerts
Register now to receive ComputerWeekly.com IT-related news, guides and more, delivered to your inbox.
By submitting you agree to receive email from TechTarget and its partners. If you reside outside of the United States, you consent to having your personal data transferred to and processed in the United States.
Privacy