Nearly 200m machines connected to mobile networks by 2012
M2M connections to grow from 37.5 million in 2007 to 186 million connections by 2012
This Article Covers
RELATED TOPICS
According to new report from analyst firm Berg Insight, the number of cellular network connections used for machine-to-machine communication will grow from 37.5 million connections in 2007 at a compound annual growth rate (CAGR) of 37.9% to 186 million connections in 2012.

Download this free guide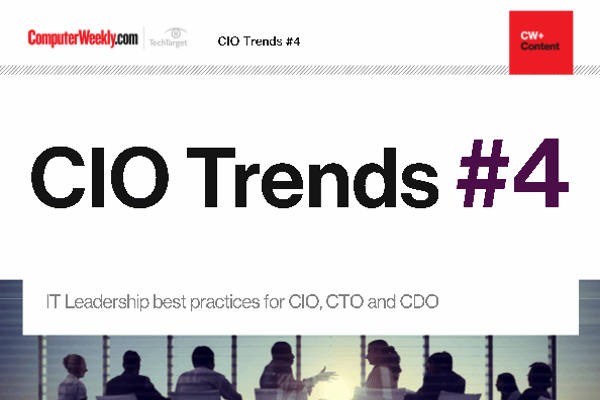 Stay on top of your game
Read about the latest trends and priorities of IT leaders: how to prepare for GDPR, make use of blockchain, transfer lessons from other sectors and become a hybrid IT and digital leader.
By submitting your personal information, you agree that TechTarget and its partners may contact you regarding relevant content, products and special offers.
You also agree that your personal information may be transferred and processed in the United States, and that you have read and agree to the Terms of Use and the Privacy Policy.
GSM and legacy technologies currently dominate the market and accounted for about three-quarters (71%) of the total number of active connections at the end of 2007. CDMA was the second largest technology with a strong foothold in North America and parts of Asia-Pacific. WCDMA has so far primarily been adopted for machine-to-machine applications in Japan . Elsewhere the adoption is held back by high component costs and limited network coverage.
Berg Insight believes that current machine-to-machine applications correspond to between 1–3% of the reported number of mobile subscribers in developed markets. In Sweden and Finland the share is closer to 10% due to extensive use of GPRS for meter reading applications.
However, Berg Insight forecasts that vehicle telematics applications will dominate the machine-to-machine cellular market in most parts of the world and account for more than half of all network connections in 2012.
"Safety and security concerns – manifested either in public regulations or customer preferences – is tipping the balance in favour of massive rollouts of telematics applications by the global automotive industry", comments Tobias Ryberg, senior analyst, Berg Insight.
"In North America , OnStar already gives peace of mind to millions of drivers. Europe is well on the way to introducing the eCall automatic emergency call system and several Latin American countries are considering mandatory tracking devices on all new cars to combat epidemic vehicle crime."
Read more on Networking hardware