St John's Hospital speeds records access with wireless system
St John's Hospital in Limerick, Ireland, is using a wireless network to allow doctors to access patients' records at the bedside.
St John's Hospital in Limerick, Ireland, is using a wireless network to allow doctors to access patients' records at the bedside.
It means medical staff can spend more time treating patients at the bedside instead of updating records.
The hospital staff wanted to extend the network and make it more accessible, as a lack of computer workstations meant putting data into the system was difficult and time-consuming.

Download this free guide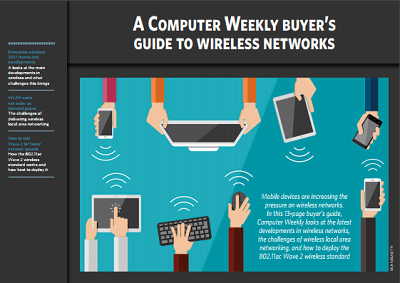 Carrying the heavy wireless burden of mobile devices
Mobile devices are increasing the pressure on wireless networks. In this buyer's guide, Computer Weekly looks at the latest developments in wireless networks, the challenges of wireless local area networking, and how to deploy the 802.11ac Wave 2 wireless standard.
By submitting your personal information, you agree that TechTarget and its partners may contact you regarding relevant content, products and special offers.
You also agree that your personal information may be transferred and processed in the United States, and that you have read and agree to the Terms of Use and the Privacy Policy.
Installing a larger cabled network was not an option, because the hospital is in a listed building. So the IT team installed a wireless network, which allows doctors and nurses to view records on thin client PCs at the bedside.
Staff can also use mobile picture archiving and communication systems, which allow X-rays and ultrasounds to be read anywhere in the hospital.
Darren O'Brien, information services manager at St John's, said the hospital had been at a "crossroads". Doctors and nurses were spending more and more time trying to get to terminals to access patient records, but there was no room to install more.
The wireless network was provided by Motorola and Dimension Networks, and is being implemented in two phases.
Phase one connected all patient treatment areas in the hospital, including the day unit, in-patient ward, accident and emergency and operating theatres. Phase two, to be implemented next year, will link all other administrative buildings to the network. The network can also be expanded as needed with the IT team able to add more access points.
Staff now have quicker and more convenient access to information, meaning they can spend more time at patients' bedsides.
O'Brien said, "Clinicians are spending less time trying to input information and updating patient records, meaning they have more time for one-on-one consultation with the patients. No longer are we anchored to purpose-built areas of the hospital."
Read more on Wireless networking