Google, MySpace and Yahoo back internet standard for social networking applications
Google, MySpace and Yahoo have given their backing to OpenSocial, an internet standard designed to make it easier for users and commercial software companies to build social networking applications.
Google, MySpace and Yahoo have given their backing to OpenSocial, an internet standard designed to make it easier for users and commercial software companies to build social networking applications.

Download this free guide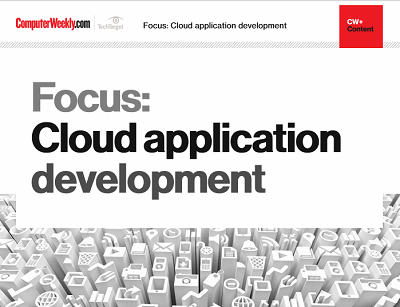 Serving the master: Customer application development
Feeling the pressure of being a cloud-native application designer genius? Fast, adaptable customer-facing cloud application development is a top demand of all IT departments. Computer Weekly takes a look at the trends and presents some case studies to help provide direction forward.
By submitting your personal information, you agree that TechTarget and its partners may contact you regarding relevant content, products and special offers.
You also agree that your personal information may be transferred and processed in the United States, and that you have read and agree to the Terms of Use and the Privacy Policy.
OpenSocial promises to bridge the gap between consumer-based sites and enterprise applications. Its supporters hope it will provide a way to build applications that enable users to interact with friends and colleagues working across different social networking sites.
Gary Barnett, research director at analyst Bathwick, said that in future, businesses would use social networking to collaborate with business partners."We are at a stage where technology in social networking could change the way you work," he said.
Social networks offer corporate IT a way to bring the "old school tie" effect into a company. They could, for instance, be used to capture business decisions that take place outside the office, such as on a golf course or over dinner. They could enable businesses to find new business services and hire people with the right skills.
According to Gartner, the availability of application programming interfaces for social network sites shows they have evolved in sophistication and are beginning to provide features that enterprise information systems do not yet address.
Gartner research director Ray Valdes said that although traditional enterprise software suites for collaboration and social networking were evolving to add Facebook-like features, they were evolving more slowly than Facebook and its consumer-based competitors.
"Even with the full complement of packages for communication and collaboration, from e-mail to blogs, there are still important business interactions and relationships that are not captured in corporate IT systems," said Valdes.
OpenSocial will enable businesses to develop applications for a wide range of social networking. The technology will be available on a variety of sites, including LinkedIn, MySpace, Oracle, Plaxo and Salesforce.co, as well as MySpace, Yahoo and Google.
But its adoption is far from universal. Facebook, for example, recently introduced its own application programming interface to enable websites to create applications on Facebook.
And Microsoft has also begun working with rival social networking sites, collaborating with Facebook, Bebo and LinkedIn. The websites have agreed to exchange programming interfaces, allowing users to move their contacts and relationships between the services more safely and securely.
Facebook's and Microsoft's plans rely on proprietary APIs, which are restricted to social networking sites that choose to support the Microsoft or Facebook technology.
By contrast, OpenSocial will be made available under a Creative Commons copyright licence which allows free sharing and reuse of the code. An open-source reference implementation called Shindig is being created and developed as a project in the Apache Software Foundation. So any application built using OpenSocial could potentially support several compatible social networking sites, giving businesses wide scope to develop new applications.
Although much of social networking activity has so far been focused on the rise of consumer-based social networking sites, APIs like OpenSocial are likely to open up such sites to businesses, creating powerful new business tools and bringing "golf club" social networks into the office.
Read more on Web software