This Content Component encountered an error
This Content Component encountered an error
This Content Component encountered an error
Only a small amount of spam reaches users' mailboxes, but the threat it poses to corporate security and bandwidth costs is growing because the absolute amount of spam is growing, says a new study.

Download this free guide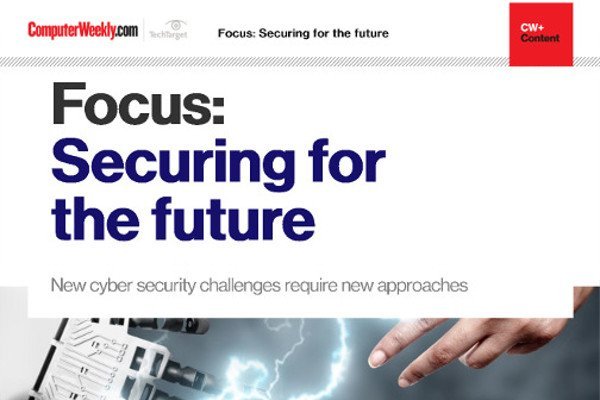 New technologies: a source of threat as well as a solution
Learn about fighting the ever evolving ransomware, IoT botnet malware and data manipulation attacks.
By submitting your personal information, you agree that TechTarget and its partners may contact you regarding relevant content, products and special offers.
You also agree that your personal information may be transferred and processed in the United States, and that you have read and agree to the Terms of Use and the Privacy Policy.
The European Network and Information Security Agency (Enisa) said, "As only 6% of all e-mail traffic actually reaches mailboxes, the public perceives the situation to be under control. The reality is that spam is growing in quantity, size and bandwidth, and remains a costly problem."
The Internet Society, said 1.32 billion people, 20% of the world population, now has internet access, and broadband access is growing. Enisa noted that broadband penetration in Europe is now 30%, double what it was a year ago. As it spreads, threats such as spambots become more critical because of the extra speed with which they can distribute malware.
E-mail providers and anti-virus firms have reported consistently that spam represents around 80% of internet traffic. As internet traffic increases, so does the number of spam messages.
Enisa asked 30 internet and e-mail service providers in 19 countries how they secure their services and limit spam and unsolicited e-mails. Every provider filtered incoming traffic and more than 90% filtered outgoing traffic, up 15% and 46% respectively from a year ago. On average, providers used five different spam filtering methods.
Almost every provider published contact details for the users to report violations, up from 60%. "There are vast improvements in training and/or awareness campaigns, guidance to subscribers and free security software, " it said.
Last year, providers relied mainly on customer complaints to detect spam now they are more proactive in monitoring spam traffic peaks.
Although more providers processed spam reports, fewer received notice when their clients received spam. Fewer providers analysed where the spam came from.
"Spam is an international problem and different laws, time zones and languages make co-operation difficult," Enisa said.
Enisa supports initiatives such as SpotSpam which helps mitigate the problem by acting as an intermediary.


This Content Component encountered an error