Wall Street profits from Chinese surveillance
Wall Street is funding the expansion of China's surveillance industry, which is expected to grow from £250m in 2003 to £26bn by 2010.
Wall Street is funding the expansion of China's surveillance industry, which is expected to grow from £250m in 2003 to £26bn by 2010.
US hedge funds have invested more than £75m in Chinese surveillance companies, some of which supply online feeds from internet cafes to police stations, said a report in the New York Times.

Download this free guide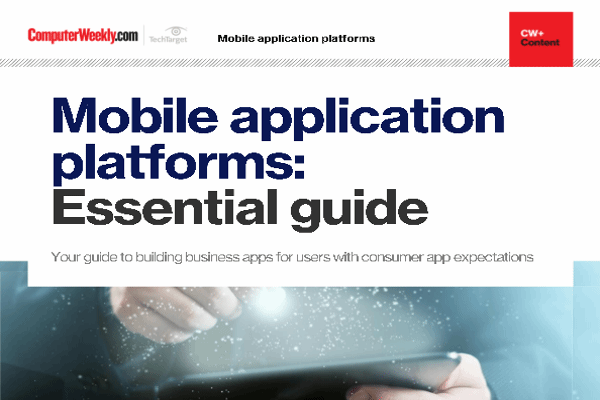 Building business apps for users with consumer app expectations
One of the mantras of modern enterprise application development is that business applications should be as easy to use as mass market consumer applications. In this guide, Computer Weekly examines the issues around mobile applications and the platforms emerging to help developers.
By submitting your personal information, you agree that TechTarget and its partners may contact you regarding relevant content, products and special offers.
You also agree that your personal information may be transferred and processed in the United States, and that you have read and agree to the Terms of Use and the Privacy Policy.
The money has gone into better video cameras and networks, face recognition software and new behaviour recognition software that might indicate the formation of a crowd. Shares in Chinese surveillance-related firms have more than trebled recently.
The Chinese government launched a Safe Cities programme last year that will see 660 cities covered by advanced CCTV systems. However, the Chinese Economic Times reported that cities may be more at risk from fire due to poor construction methods and a lack of fire fighting facilities.
Xinhua, the offical Chinese news agency, said signs depicting a "black eye" will be put up next month in camera-monitored venues in Beijing. The signs are "to remind the public to mind their behaviour in public places and remind them of the necessity to protect their privacy in these places".
Before the Olympics open, all cameras in the city's public places will be consolidated under a three-tier management system covering municipality, district and street levels. The municipal transport, public security, public utilities and city order maintenance departments all have their own cameras.
According to the municipal public security bureau, suspicious acts or objects detected by the cameras will be automatically reported to the command centre.
"Intimate acts of lovers may be initially categorised as 'kidnapping' or 'robbery' by the computers, which are programmed to be sensitive to violations of 'safe distance', and reported to the command centre," said Xinhua. "Policemen on duty will decide what actions to take depending on whether there are real dangerous situations or not."
Read more on Business applications