Informatica strikes BI OEM agreement with SAP
SAP says that it will now be able to offer customers the ability to better integrate and track data from non-SAP, third-party and legacy systems
Informatica, a provider of data integration software, has entered into an OEM relationship with SAP.
Under the terms of this OEM agreement, whose financial terms have not been released, SAP will embed Informatica's PowerCenter, PowerExchange and Metadata Manager software into SAP performance management and analytic applications and the SAP NetWeaver platform for master data management and business intelligence.

Download this free guide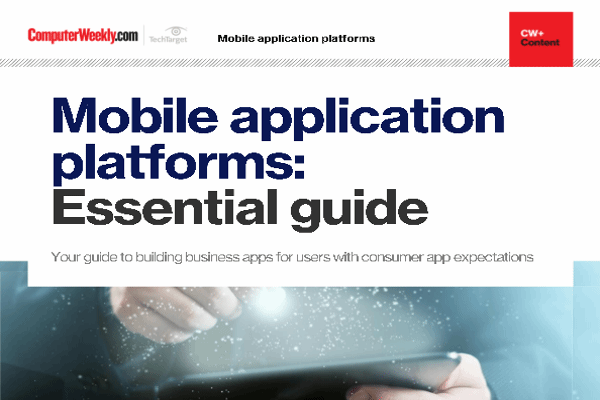 Building business apps for users with consumer app expectations
One of the mantras of modern enterprise application development is that business applications should be as easy to use as mass market consumer applications. In this guide, Computer Weekly examines the issues around mobile applications and the platforms emerging to help developers.
By submitting your personal information, you agree that TechTarget and its partners may contact you regarding relevant content, products and special offers.
You also agree that your personal information may be transferred and processed in the United States, and that you have read and agree to the Terms of Use and the Privacy Policy.
By incorporating Informatica's products into its applications, SAP says that it will be able to offer customers the ability to better integrate and track data from non-SAP, third-party and legacy systems.
"With the continually increasing fragmentation of corporate data, there is more need than ever before to integrate, transform and manage corporate information effectively," said Paul Hoffman, executive vice president, Informatica. "Our OEM relationship with SAP will help ensure that customers have access to [Informatica software] to connect their business data – regardless of the source – into their SAP business applications."
"This agreement with Informatica will enhance and extend SAP's business solutions and allow our customers to access this best-in-class technology to further SAP's goal: driving unparalleled visibility and management across an enterprise," added Nimish Mehta, senior vice president, Enterprise Information Management, SAP. "With this agreement, both our existing and new customers will benefit as Informatica and SAP work closely together to deliver world-class enterprise software to an ever-increasing customer base."
Read more on Business applications