Identity management specs released for consumer devices
A new batch of identity management specifications for consumer devices has been released by global identity management consortium the Liberty Alliance.
A new batch of identity management specifications for consumer devices has been released by global identity management consortium the Liberty Alliance.

Download this free guide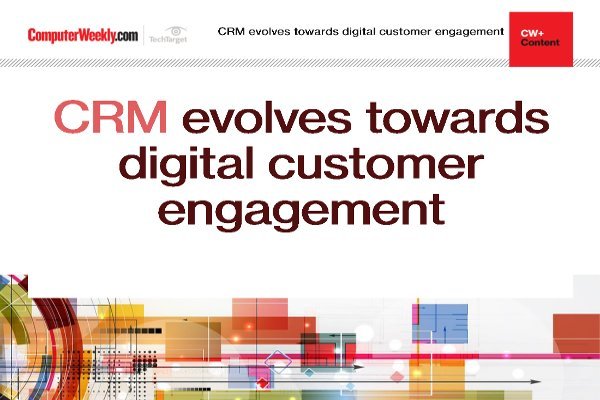 Enhancing digital customer engagement with CRM
Learn about customer relationship management has evolved towards engaging with customers through every channel, with digital at the forefront.
By submitting your personal information, you agree that TechTarget and its partners may contact you regarding relevant content, products and special offers.
You also agree that your personal information may be transferred and processed in the United States, and that you have read and agree to the Terms of Use and the Privacy Policy.
The Advanced Client specifications are designed to allow enterprise users and consumers to manage identity information on devices such as cameras, handhelds, laptops, printers, and televisions.
The Advanced Client is a set of specifications and technologies that use the interoperability, security and privacy capabilities of Liberty Federation identity management and Liberty Web Services, to allow users to conduct a wide range of new identity-based transactions from any device.
Federated identity management allows users to access websites, applications and data from multiple providers via a single secure sign-on procedure.
The Advanced Client is part of Liberty's roadmap to deliver an end-to-end digital identity management framework that provides enterprise users and consumers with increased identity management functionality across all networks and devices.
The set of platform independent specifications were developed to extend identity management capabilities such as single sign-on, access to Web services, stronger authentication and user-controlled provisioning to client devices.
The Advanced Client will allow users to securely store identity data on a device and access and manage the information when the device is either connected to a network or offline.
"Liberty's Advanced Client specifications mark a new era in how consumers will access identity-based applications and businesses and governments will deploy and manage new identity-based services," said Roger Sullivan, president of the Liberty Alliance Management Board and vice president of Oracle Identity Management.
"With today's news, Liberty Alliance is closer to delivering an always available end-to-end identity framework where devices of all kinds are linked by federation and users are in better control of their identity information."
Advanced Client relies on ID-WSF 2.0 (Liberty Web Services) which includes support for WS-Addressing and WS-Security specifications.
Liberty Alliance member representatives from BT, HP and Intel recently demonstrated a proof-of-concept application using the Advanced Client in a working service provider implementation.
The Remote Provisioning of Soft Credentials presentation illustrates how Liberty specifications were used to provision secure credentials to consumers in order to deliver an improved user experience across networks and devices.
The presentation is available at:
http://projectliberty.org/index.php/liberty/strategic_initiatives/client_devices

The new specifications are available here:
http://projectliberty.org/resource_center/specifications/liberty_alliance_id_wsf_advanced_client_1_0_draft_specifications
UK government praised for federated identity management

Comment on this article: computer.weekly@rbi.co.uk
Read more on Business applications