This Content Component encountered an error
This Article Covers
RELATED TOPICS
Last year, 56% of European web users regularly shopped online but not all of them made their payments online, said analyst Forrester.
While UK internet shoppers are the most comfortable when it comes to paying for goods online, European internet shoppers overall continue to use a mix of online and offline payment methods to buy products on the web.

Download this free guide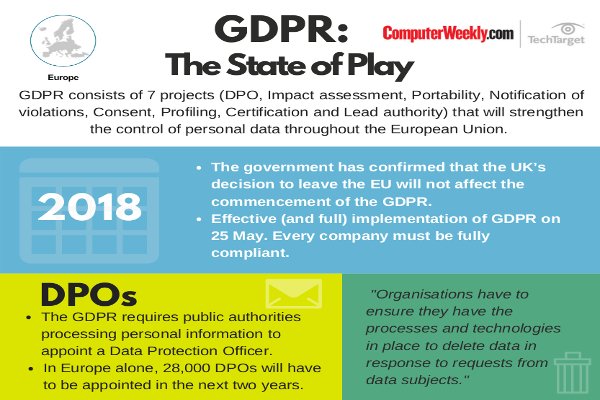 Infographic: GDPR - The State of Play
Get the latest information on how GDPR is going to affect your business and how to avoid any unwanted fines with this simple infographic.
With strong national preferences remaining, it is difficult for retailers to offer a single online payment method as a result, said Forrester.
Forrester said the proportion of web users shopping online had grown from 51% in 2005 to 56% in 2006.
But online shopping is still not synonymous with online payment. Among consumers who purchased products and services online in the past three months, 24% used only offline payment methods, 64% used only online payment methods, and 13% used a mix of online and offline payment methods.
Credit cards are the number one payment method used by online shoppers. But while credit cards are the most common payment method, only 40% of European online shoppers say they prefer using their credit card to pay for the products they buy online.
The UK leads the way with the use of credit cards, with 60% of online shoppers preferring to pay with a credit card, while in Germany, Europe's second largest online shopping market, that number is 26%.
To increase the usability of this payment system, said Forrester, European online retailers have enhanced their sites with convenient features like the ability to remember credit cards details, which saves consumers time during the purchasing process.
PayPal is also quickly catching on. Close to a quarter of European online shoppers like using PayPal to pay for the products they buy online.
The UK again leads the way, with 35% of online shoppers mentioning PayPal as one of their preferred online payment methods.
In its research, Forrester found that national differences persisted when it came to online shopping.
A third of Spanish online shoppers like using cash. The French like to use cheques, and German consumers have a strong preference for bank transfers, with 56% of German online shoppers preferring such payments.
The figure for Swedes preferring bank transfers is also high, at 43%.
Comment on this article: computer.weekly@rbi.co.uk

Read more on E-commerce technology