Hot skills: Productivity gains make the case for Coldfusion
Development environment offers web services boost
Development environment offers web services boost
What is it?
Coldfusion is a development environment for building and deploying web applications and web services. Now part of the Adobe/Macromedia family, and integrated with products such as Flash, Dreamweaver and Acrobat, Coldfusion has been criticised for its high cost compared with Active Server Pages (ASP) and open source systems. However, the boost it gives to productivity is said to quickly recoup the cost.

Download this free guide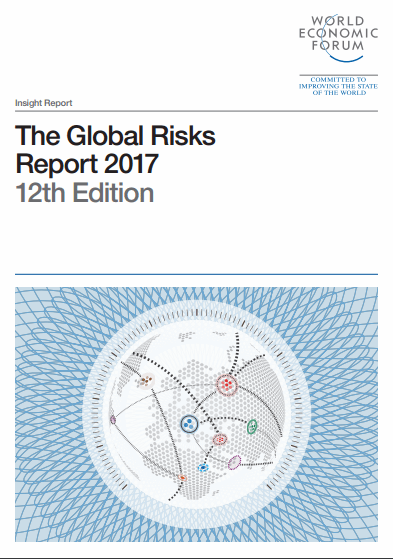 Global Risks Report 2017
Crisis patterns over the past decade have changed dramatically. 10 years ago elements such as civil war and oil prices were the top global risks to take into account. Now we see water crisis and extreme weather events taking control of keeping us up at night. Download this extremely insightful Global Risk 2017 assessment from the World Economic Forum to help prepare you for what you can't know.
By submitting your personal information, you agree that TechTarget and its partners may contact you regarding relevant content, products and special offers.
You also agree that your personal information may be transferred and processed in the United States, and that you have read and agree to the Terms of Use and the Privacy Policy.
Microsoft offers inducements to Coldfusion developers to switch to ASP.net. Coldfusion's champions recommend the reverse migration, claiming that, architecturally, ASP.net and Coldfusion MX are not that different.
Where did it originate?
First released by Allaire in 1995, Coldfusion is one of the best established web application tools, pre-dating Java Server Pages (JSP), Microsoft's ASP and scripting languages such as PHP.
Macromedia's Ben Forta said, "Before acquiring Aspect Software, Microsoft approached Allaire about buying Coldfusion."
The original company's founder, Jeremy Allaire, joined Macromedia after the takeover in 2001 and oversaw the re-engineering of Coldfusion to a Java-based architecture. Macromedia merged with Adobe in 2005.
What is it for?
Coldfusion has its own tag-based server-scripting language, Coldfusion Markup Language (CFML), with a syntax that closely resembles HTML and XML. Developers can use the Dreamweaver integrated development environment, and the Macromedia Flex presentation server.
Coldfusion applications can be integrated with .net and Java applications, with support for JSP and Enterprise Java Beans. Macromedia's JRun J2EE server is included.
What makes it special?
Coldfusion includes its own structured business reporting. Web content can be transformed into print-quality PDF or Flashpaper format. Applications can interface with SMS-enabled phones using an SMS gateway. It includes a version of Verity search technology.
How difficult is it to master?
Coldfusion uses a variety of visual tools to simplify development. It enables developers to take advantage of Java application servers without having to get to grips with technologies such as JSP.
According to Ben Forta, it has "the shortest learning curve of any language in this space".
Rates of pay
Salaries range from £25,000 for juniors to £35,000-plus with two years' experience. Contractors complain that many firms are still using the pre-Macromedia-MX version 5.
Training
For training materials, see the Adobe website, where you can download a trial version of Coldfusion Enterprise Edition and continue to use it as the Developer Edition. See also the Coldfusion community sites and the Coldfusion Developers Journal.
www.adobe.com
www.houseoffusion.com
www.coldfusionhub.com
www.coldfusion.sys-con.com
E-Handbook

E-Handbook

E-Handbook
Read more on IT for small and medium-sized enterprises (SME)