Metro demonstrates next generation RFID system
Metro Group, the world's third largest retailer, has held the first public demonstration of the next generation of radio...

Download this free guide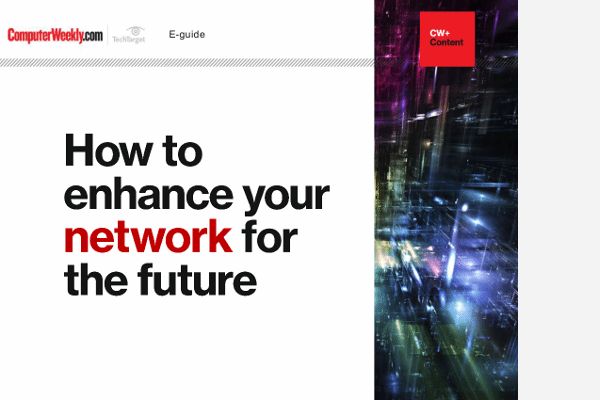 How to enhance your network for the future
Latest on networking developments and directions: NFV, self-optimising networks and IoT enabled smart cities
By submitting your personal information, you agree that TechTarget and its partners may contact you regarding relevant content, products and special offers.
You also agree that your personal information may be transferred and processed in the United States, and that you have read and agree to the Terms of Use and the Privacy Policy.

Metro Group, the world's third largest retailer, has held the first public demonstration of the next generation of radio frequency identification technology.

The technical standard, called EPC Generation 2 RFID, is said to be more accurate than the one currently being used by retailers. Experts believe it will be widely adopted by suppliers as the basis for RFID systems that are expected to transform the way goods are tracked along the supply chain.

Elsa Lion, an analyst at Ovum said, "These tags are far better than current deployments."

She added that first-generation RFID tags were not resilient enough. "There were a lot of failures with the tags and problems with reader accuracy," she said.

Analyst firm Gartner said the EPC Generation 2 RFID standard marks an improvement in performance and it expects it to be incorporated by RFID suppliers.

Metro is one of the most high-profile early adopters of RFID tags, alongside Tesco, Procter & Gamble and Wal-Mart. During the Metro demonstration, Intermec Intellitag Gen 2 smart labels were read by an RFID-enabled Intermec IF5 reader as a pallet of tagged cases was processed.

The next step for the retailer will be to equip Metro's RFID Innovation Centre with EPC Generation 2 RFID technology to test system performance. The company also plans to update its Future Store with EPC Generation 2 capabilities to test the technology under real-life conditions.

Gerd Wolfram, executive project manager of the Metro Group Future Store initiative, said the demonstration proved the viability of the tag. "We wanted to ensure that our existing RFID systems would seamlessly migrate forward to the ISO-based Gen 2 solution."

By the end of 2005, more than 100 Metro Group suppliers are expected to migrate to EPC Generation 2 RFID technology for asset tracking and inventory control.

The retailer, which has 2,300 stores in 30 countries, launched its first RFID pilot project in November 2004. To date, more than 100,000 pallets have been read using Metro's RFID system.
Read more on Wireless networking