Toshiba develops 3D screens
Toshiba has announced a display technology that makes 3D images appear to stand out several centimetres from the surface of a...
Toshiba has announced a display technology that makes 3D images appear to stand out several centimetres from the surface of a specially designed screen when viewed from an angle.

Download this free guide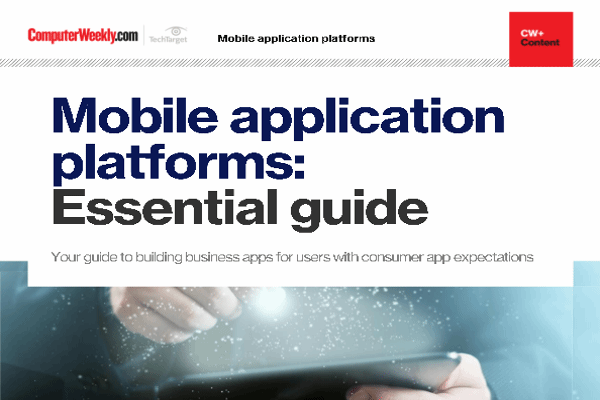 Building business apps for users with consumer app expectations
One of the mantras of modern enterprise application development is that business applications should be as easy to use as mass market consumer applications. In this guide, Computer Weekly examines the issues around mobile applications and the platforms emerging to help developers.
By submitting your personal information, you agree that TechTarget and its partners may contact you regarding relevant content, products and special offers.
You also agree that your personal information may be transferred and processed in the United States, and that you have read and agree to the Terms of Use and the Privacy Policy.
The new technology, said Toshiba, opened up new areas of application for 3D displays, including e-learning, simulations of buildings and landscapes, and arcade games.
Toshiba is continuing to refine the technology, including the integration of touchscreen control, but plans to ship commercial products based on it within two years.
3D displays that do not require aids such as glasses work by projecting slightly different images to each eye. Toshiba's new displays consist of micro-lenses that control the direction of light emission, and supporting software that creates images.
Mainstream 3D technology is limited in terms of the viewing angle at which it can display 3D images, and the images are also tiring to view.
Toshiba's new displays employ an integral imaging system that reproduces light beams similar to those produced by a real object, not its visual representation.
This overcomes the main problem with a flatbed display: distance. The difference in the distance from the eye to the centre of a display, and from the eye to the display's edges and corners, is greater for a flatbed display than for a standard upright display.
In seeking reproduction of natural 3D images on a flatbed display, Toshiba has developed proprietary software that uses 10 or more views of an object (the current prototype uses 12 or 16), including live-action images, and which processes and reproduces the images in 3D with a wide viewing angle.
Toshiba will deliver both the hardware and the software as a total solution when commercial shipments start.
The 3D effect can be viewed at an angle as wide as 30 degrees from the centre of the screen, and from distances of over 30cm, and the naturalness of the image signal allows longer viewing, according to Toshiba.
Read more on Business applications