Standard Life saves £2m in three years by reusing in-house code
Financial services company Standard Life has saved £2m over the past three years by fine-tuning its software development to allow...

Download this free guide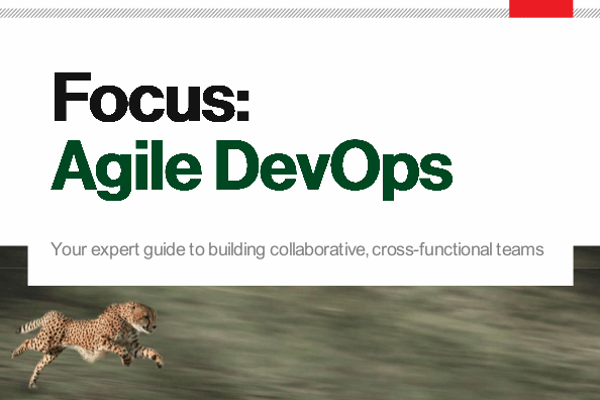 How can your business benefit from DevOps?
Let's take a look at six of the development practices that Disciplined Agile Delivery recommends for disciplined DevOps teams.
By submitting your personal information, you agree that TechTarget and its partners may contact you regarding relevant content, products and special offers.
You also agree that your personal information may be transferred and processed in the United States, and that you have read and agree to the Terms of Use and the Privacy Policy.

Financial services company Standard Life has saved £2m over the past three years by fine-tuning its software development to allow it to re-use functionality.

The company has been looking at re-usability for the past 10 years. In 1997 it began building connectors that would allow applications to link to its IMS and DB/2 mainframe databases. Now it has re-usable business services based on a software architecture that allows it to offer new services based around proven IT components.

Standard Life is driving 40% of its entire IT workload - about 1.6 million transactions a day - through its service-oriented architecture, which it calls the "hub-centric infrastructure".

Derek Ireland, application design manager at Standard Life, said his teams have been able to provision re-usable business-level or coarse-grain services.

About 250 such services have been rolled out to cover new business processing, providing claims, customer and debit card data and access to third-party services such as money laundering checks. The architecture is built using XML and web services.

Standard Life identified two types of service-oriented application: one that worked on the concept of a publish and subscribe model and another which used a request reply model. It generated design patterns and best practices for these applications, allowing developers to deploy the patterns in their re-usable components.

Standard Life also set up a business service catalogue, which lists all services its developers can re-use to build applications, managed by a team of software engineers who promote re-use throughout the business.

The architecture has improved the quality and manageability of in-house applications. Ian Muir, Standard Life's senior manager for core technology, said, "We are building applications on a proven framework."

This framework separates coding from the underlying software, allowing for the introduction of changes, such as a new version of Java 2.0 Enterprise Edition or IBM Websphere, in a controlled manner. The framework allows different software versions to be run, avoiding widescale upgrades.
Read more on Software development tools