PalmSource buys into mobile Linux
PalmSource surprised the mobile supplier community yesterday by announcing it would acquire China MobileSoft to leverage the...
This Article Covers
RELATED TOPICS
PalmSource surprised the mobile supplier community yesterday by announcing it would acquire China MobileSoft to leverage the Chinese company's expertise in building a mobile version of the Linux operating system.

Download this free guide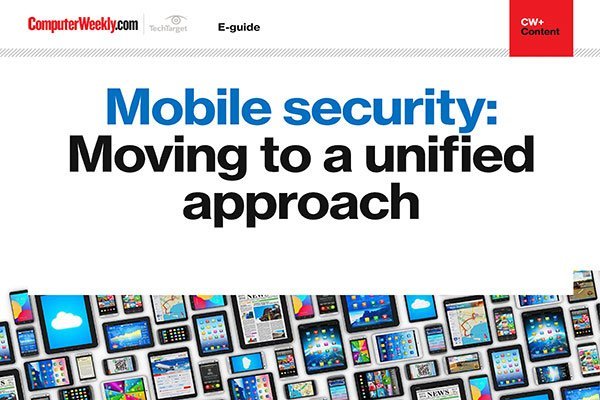 3 expert insights into how mobile security is evolving for business
Download this e-guide to read expert insights into how the current trends in mobile security strategy are showing a move from mobile device management, to enterprise mobile management and unified endpoint management - indicating an evolution towards a unified approach to mobile security.
By submitting your personal information, you agree that TechTarget and its partners may contact you regarding relevant content, products and special offers.
You also agree that your personal information may be transferred and processed in the United States, and that you have read and agree to the Terms of Use and the Privacy Policy.
PalmSource said it would issue shares in exchange for the outstanding equity and rights to acquire equity in the company.
David Nagel, president and CEO of PalmSource, said the acquisition would give PalmSource a large foothold in the growing Chinese market for mobile devices and content.
PalmSource will re-create its user interface, software development frameworks based on the Palm OS and BeOS, and applications on top of an open distribution of the Linux kernel.
The applications will run in a proprietary software layer above the OS, according to Michael Mace, chief competitive officer, who confirmed that China MobileSoft was developing a version of Linux for mobile devices. "We intend our layer to be portable to other implementations of Linux," he said.
The Linux-based OS will not replace the current Cobalt or Garnet operating systems used today. But as well as opening up increasingly Linux-friendly markets such as China, the open-source OS will give the company a huge base of developers as it pushes its products globally. Thousands of device drivers are already available for Linux.
"Most companies do their initial testing of new hardware components on Linux first," said Mace. "So if we offer a Linux-compatible version of the OS, it should be easier for licensees to adopt components because testing has been done."
Application compatibility between the two operating systems is being addressed by a set of APIs dubbed Protein. If a developer writes to the Protein APIs, an application will run on both Cobalt and a future Linux OS.
If a developer wants to write to the older 68000 processor devices, PalmSource will offer an emulation layer similar to the one used now to run older applications on the Cobalt- and Garnet-based mobile devices.
Mace said he could not say when licensees would ship products with the PalmSource Linux OS.
Ephraim Schwartz writes for InfoWorld
Read more on Mobile hardware