AMD's Spansion unveils new flash memory products
Spansion, the flash memory joint venture between Advanced Micro Devices (AMD) and Fujitsu, unveiled two products that introduce a...
This Article Covers
RELATED TOPICS
Spansion, the flash memory joint venture between Advanced Micro Devices (AMD) and Fujitsu, unveiled two products that introduce a new design into Spansion's lineup and expand the density of its current products, the company said.

Download this free guide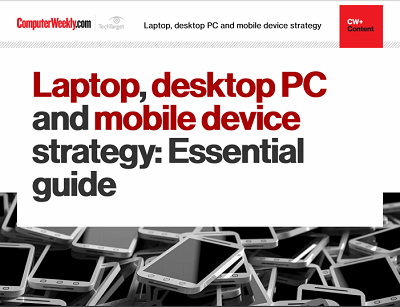 The great debate - to PC or not to PC
IT leaders have greater choice in end-user devices than ever before. The age of PC-only users is over and we have entered the multiple device era. In this guide, you can find best practice, analysis of the latest trends, and expert advice on formulating enterprise strategy in laptops, desktop PCs and mobile devices.
By submitting your personal information, you agree that TechTarget and its partners may contact you regarding relevant content, products and special offers.
You also agree that your personal information may be transferred and processed in the United States, and that you have read and agree to the Terms of Use and the Privacy Policy.
The company now manufactures a 512Mbit flash memory chip, as well as serial flash memory chips ranging from 1Mbits to 16Mbits. AMD owns a controlling interest in the joint venture, which contributes almost half of AMD's revenue on a quarterly basis.
Flash memory is usually found in mobile phones, personal digital assistants, and removable media cards for consumer electronics products. It can store data without a constant supply of electricity, unlike RAM memory used in PCs and servers.
Most flash memory is based on a parallel design, but AMD's new Spansion FL Flash chips are based on a serial design. A serial design means that bits of data travel one at a time through the chip, while in a parallel design bits of data travel in groups of eight or 16 bits.
Serial designs require less pins to connect the chips to the system board, and lower the cost and complexity of devices that use serial flash memory, Spansion said.
Serial flash memory products will be used in lower-level devices such as hard drives, DVD players, and printers, Spansion said. The company is currently selling 1Mbit and 2Mbit chips, and has samples of 4Mbit chips and 16Mbit chips, it said.
Spansion has also increased the density of its flagship Mirrorbit flash memory chips to 512Mbits. Those chips will be used in cars, telecommunication devices and mobile phones, the company said.
The new chips, like all AMD's Mirrorbit chips, are based on the NOR architecture.
NOR chips are based on the "not or" logic gate and are typically used in PDAs and other devices that do not require frequent updates to stored data.
The other popular type of flash memory is called NAND flash memory. It is based on the "not and" logic gate and used primarily in devices that are often updated, such as expansion cards for peripheral devices.
Tom Krazit writes for IDG News Service