Novell readies Mono 1.0 open-source development platform
Novell has announced the availability of Mono 1.0, the open-source development platform based on the .net framework which allows...
This Article Covers
RELATED TOPICS
Novell has announced the availability of Mono 1.0, the open-source development platform based on the .net framework which allows software developers to build Linux and cross-platform apps.

Download this free guide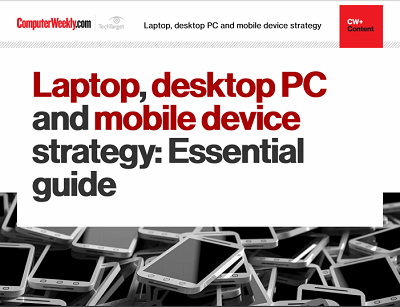 The great debate - to PC or not to PC
IT leaders have greater choice in end-user devices than ever before. The age of PC-only users is over and we have entered the multiple device era. In this guide, you can find best practice, analysis of the latest trends, and expert advice on formulating enterprise strategy in laptops, desktop PCs and mobile devices.
By submitting your personal information, you agree that TechTarget and its partners may contact you regarding relevant content, products and special offers.
You also agree that your personal information may be transferred and processed in the United States, and that you have read and agree to the Terms of Use and the Privacy Policy.
The Mono project, "makes it far easier to build and develop applications on Linux and other platforms, allowing developers to get software to market faster and more cost effectively, " said Novell, the sponsor of the community initiative.
Miguel de Icaza, founder of the Mono project and now vice-president of development at Novell, said, "Even as Linux grows on enterprise desktops, developing applications for the Linux desktop has been challenging because existing tools were extremely technical and complex."
"Mono is an extremely usable, commercial-grade development platform for Linux desktops and servers with a complete set of tools and APIs," de Icaza said.
"It's based on published standards and proven programming languages and libraries, and Mono's cross-platform capabilities also extend to applications for Microsoft Windows, Apple MacOS X and other flavours of Unix."
Mono includes a C# compiler, a .net-compatible runtime and two stacks of APIs: a Mono stack that takes utmost advantage of Linux servers and desktops, and a set of APIs compatible with the Microsoft .net Framework 1.1 which provides support for ASP.net, ADO.net and several other components.
To further aid software developers, a website - www.mono-project.com - has been launched with tools, resources, project roadmaps and detailed information about Mono.
While previous project websites focused on creating and contributing to Mono the new site will cater to users of Mono and those deploying applications with Mono, in addition to project contributors.
Novell is using Mono internally in the development of products including iFolder and ZENworks. Since the Mono Beta 1 was released 4 May, more than 50,000 copies of the software have been downloaded.
Written by LinuxWorld staff