System automatically feeds pacemaker data into EMR
US doctors have begun using software that integrates data from a patient's pacemaker into an electronic medical record system.
US doctors have begun using software that integrates data from a patient's pacemaker into an electronic medical record system, according to Bruce Wilkoff, CC director of cardiac pacing and technical arrhythmia devices. This allows bypassing a standalone pacemaker database to find information on electrocardiogram readings.

Download this free guide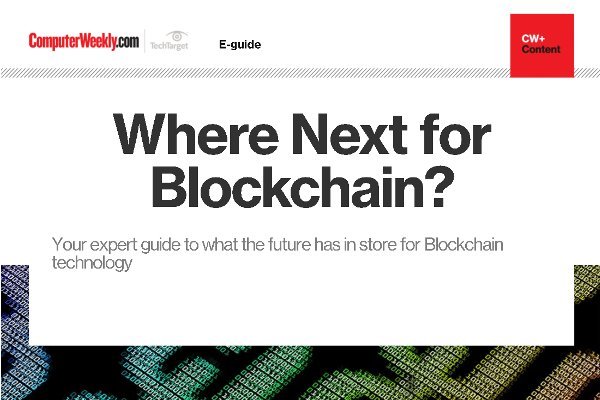 The future of blockchain
Read about how blockchain's inherent security makes it tamper-proof, and perfect for keeping and sharing records for transactions in many scenarios.
By submitting your personal information, you agree that TechTarget and its partners may contact you regarding relevant content, products and special offers.
You also agree that your personal information may be transferred and processed in the United States, and that you have read and agree to the Terms of Use and the Privacy Policy.
"This system will record pacemaker-related data, such as electrocardiogram readings, blood pressure and tests, in real time and let us know exactly what is going on [with the patient], whether or not we are in the hospital," said Wilkoff.
Since May, Cleveland has been testing a system comprised of an Epic Systems EpicCare EMR; CareLink, a web-based database from Medtronic and Paceart, an online Medtronic pacemaker database. There are currently a dozen CC pacemaker patients using this technology.
Using the system, a pacemaker patient at home sends readings to CareLink by placing a wand on his or her chest where the pacemaker is located. CareLink readings are transmitted from the wand through a radio telemetry system into the PaceArt database. From PaceArt, updated data are uploaded into the EpicCare EMR, which physicians can access through a virtual private network.
"Before we started doing this, pacemaker data were not part of our patients medical records," said Wilkoff.
"We did not have a true way of connecting pacemaker information to an EMR. There were ways to get information but not in an 'interconnected' fashion."
While still in 'test mode', Wilkoff says, the big challenge is to make the system seamless. "We need to ensure things automatically happen when they should and not depend on any system triggers or reminders."
Another challenge, according to Wilkoff, is getting physicians reimbursed by Medicare for treating patients with this technology.
"In the past, Medicare has said physicians have to treat patients in person to get reimbursed. We are now working on them remotely, monitoring them and providing care in a less obtrusive manner. Reimbursement systems need to recognise that this system will be safer for patients and will allow physicians to be more productive."
Jeff Berman writes for Health-IT World

Read more on Database software