GFI WebMonitor offers easier internet access control
GFI Software has released the latest version of GFI WebMonitor for Microsoft Internet Security and Acceleration (ISA) Server.
GFI Software has released the latest version of GFI WebMonitor for Microsoft Internet Security and Acceleration (ISA) Server.
GFI WebMonitor is a lightweight tool, designed as a plug-in for ISA Server, which aims to enable administrators to monitor, in real time, the websites being browsed by network users, and the files that they are downloading.

Download this free guide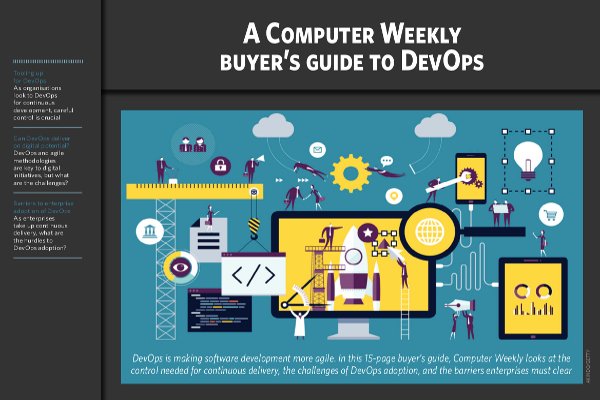 Tooling up for DevOps
Join us as we delve into how DevOps is making software development more agile as well as the control needed for continuous delivery, the challenges of DevOps adoption, and the barriers enterprises must clear.
By submitting your personal information, you agree that TechTarget and its partners may contact you regarding relevant content, products and special offers.
You also agree that your personal information may be transferred and processed in the United States, and that you have read and agree to the Terms of Use and the Privacy Policy.
It is also designed to allow administrators to block existing web connections as needed.
GFI WebMonitor is claimed to be an ideal solution to transparently exercise a degree of control over users' browsing habits and to ensure legal compliance - in a manner which will not alienate network users.
Traditional internet access control tools tend to be either full-blown user-based web filters that are cumbersome to administer and expensive to buy, or log file analysers that are awkward to use, and do not allow for real-time monitoring and blocking.
With GFI WebMonitor administrators simply need to type "http://monitor.isa" in their browser to see a list of existing and recent connections on Microsoft ISA Server.
Administrators can cancel an existing download or browsing session simply by clicking on the "block connection" button.
"GFI WebMonitor is very simple to use, and does not duplicate what is already in ISA Server, making it a perfect companion to ISA Server 2004," said Nick Galea, GFI cheif executive officer.
GFI WebMonitor is said to be a native plug-in for ISA Server 2004 and 2000, meaning that deployment is easy and no additional configuration is required.
The product is designed to function as a web filter, and to take advantage of the ISA Server APIs, reducing administration and guaranteeing reliability and performance.
Administrators can view:
1. URL history - designed to group all accesses to a particular URL and list them according to popularity, displaying the number of hits, file types accessed and the users who accessed the site.
2. Users' history - designed to list all network users and all the URLs they accessed, together with number of hits and the distribution of their web browsing.
3. Web access - aims to show all web access in detail, either currently in progress, or for the last 200 URLs.
Authorised users can monitor internet traffic from anywhere in the network and configure GFI WebMonitor accordingly; there is no need to install any client software to access GFI WebMonitor.
GFI WebMonitor is freeware, therefore no licence fees are due.
Written by Computing SA staff
Read more on Web software