Text in the City plays a key role in public/private security initiative
The City of London is setting up a community-based secure instant messaging system to strengthen business continuity links...

Download this free guide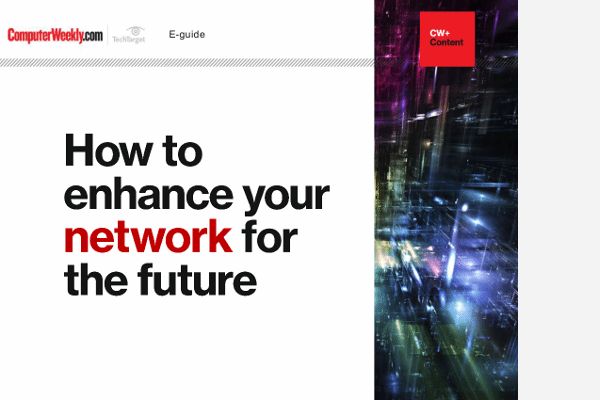 How to enhance your network for the future
Latest on networking developments and directions: NFV, self-optimising networks and IoT enabled smart cities
By submitting your personal information, you agree that TechTarget and its partners may contact you regarding relevant content, products and special offers.
You also agree that your personal information may be transferred and processed in the United States, and that you have read and agree to the Terms of Use and the Privacy Policy.

The City of London is setting up a community-based secure instant messaging system to strengthen business continuity links between the public and private sectors.

The CitySafe initiative aims to get banks and local firms to sign up to an extranet that offers instant messaging, SMS communications, teleconferencing, voice over IP and e-mail to improve business continuity.

The project, which has public/private funding, is backed by the Corporation of London, City of London Police and the London Resilience Team (part of the Government Office of London).

Secure instant messaging is seen as the key to getting public and private organisations to share information quickly about counter-terrorism, IT security, strikes, demonstrations, disaster recovery, crime prevention and general emergency planning.

Many firms have been put off from using web-based instant messaging packages such as MSN, Yahoo and AOL as they are not seen as secure and may be used to spread viruses.

CitySafe has chosen an instant messaging system from International Communications Systems which provides 128-bit encryption. The network communications from both sides of the instant messaging conversation pass through a firewall at a datacentre controlled by Unisys to stop the spread of viruses and to keep out unauthorised users.

Nick Beale, CitySafe managing director, said firms signing up to the project receive free instant messaging along with basic knowledge management facilities covering security issues.

A second-tier paid-for membership is also being created that will offer higher-level security activities, which would be particularly suited to larger firms.

Beale said, "The aim is to make CitySafe London-wide, before making it available nationwide."

ICS charges between £10 and £25 a month for each user on its instant messaging system, but this is being paid by CitySafe as a result of receiving public money and private sector funding for the scheme. Teleconferencing, SMS and VoIP are not free of charge.