US legislation targets sexually explict spam
US legislation governing sexually explicit unsolicited commercial e-mail came into effect earlier this week.
US legislation governing sexually explicit unsolicited commercial e-mail came into effect earlier this week.
In April, the US Federal Trade Commission (FTC) adopted the rule, part of the 2003 Can-Spam Act, which requires spam containing sexually oriented material to contain the label "SEXUALLY-EXPLICIT" in the subject line.

Download this free guide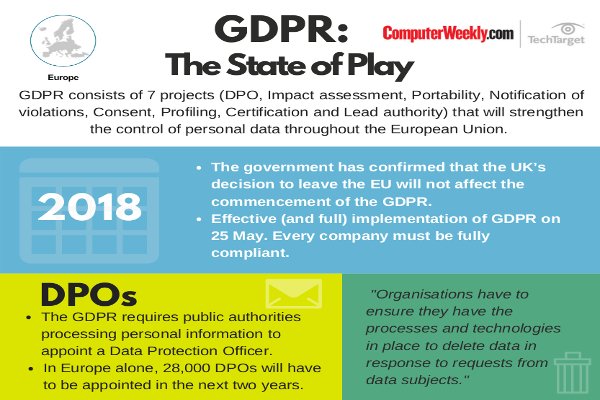 Infographic: GDPR - The State of Play
Get the latest information on how GDPR is going to affect your business and how to avoid any unwanted fines with this simple infographic.
By submitting your personal information, you agree that TechTarget and its partners may contact you regarding relevant content, products and special offers.
You also agree that your personal information may be transferred and processed in the United States, and that you have read and agree to the Terms of Use and the Privacy Policy.
Spammers who ignore the law risk fines, the FTC said.
The rule is designed to protect e-mail recipients from graphic and unsolicited sexual images. The labels make it easier to spot and filter out such messages before they land in a recipient's inbox. In addition to the label, explicit spam must include a valid postal address for the sender.
The Controlling the Assault of Non-Solicited Pornography and Marketing (Can-Spam) Act was signed into law by President Bush on 16 December 2003 and required the FTC to adopt a mark or notice identifying sexually explicit spam within 120 days after passage.
The final rule, which goes into effect next week, reflects feedback from the public on the label, which was originally supposed to read "SEXUALLY-EXPLICIT-CONTENT," but later shortened to allow more of the e-mail subject line to be readable, the FTC said.
In April, the FTC announced the first criminal cases stemming from violations of Can-Spam.
Two alleged spammers, Phoenix Avatar of Detroit and Global Web Promotions of Australia and New Zealand, were charged with violating Can-Spam and other US laws governing false advertising when they used e-mail messages to market bogus human growth hormone and diet patch products.
Spam allegedly sent by the two companies was responsible for more than 889,000 consumer complaints to the FTC between 1 January and 24 April, the largest numbers of complaints about any alleged spammers.
Paul Roberts writes for IDG News Service
E-Handbook

E-Zine

E-Handbook