Opteron swells AMD's coffers
Advanced Micro Devices (AMD) posted its second straight profitable quarter, as higher flash memory and Opteron sales led the way...
This Article Covers
RELATED TOPICS
Advanced Micro Devices (AMD) posted its second straight profitable quarter, as higher flash memory and Opteron sales led the way in the first quarter of 2004.

Download this free guide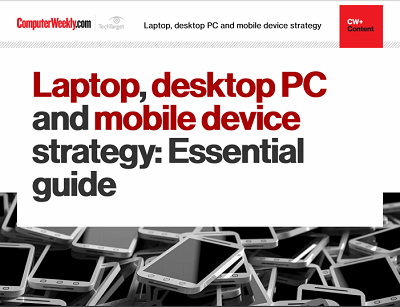 The great debate - to PC or not to PC
IT leaders have greater choice in end-user devices than ever before. The age of PC-only users is over and we have entered the multiple device era. In this guide, you can find best practice, analysis of the latest trends, and expert advice on formulating enterprise strategy in laptops, desktop PCs and mobile devices.
By submitting your personal information, you agree that TechTarget and its partners may contact you regarding relevant content, products and special offers.
You also agree that your personal information may be transferred and processed in the United States, and that you have read and agree to the Terms of Use and the Privacy Policy.
Revenue was $1.2bn (£669m), up 73% from $715m AMD recorded in the first quarter of 2003. Net income was $45m, compared with a loss of $146m in the first quarter of last year.
"The first quarter of 2004 was a high-water mark for AMD. It was a quarter in which we delivered on a very important promise to ourselves - to make money," said Hector Ruiz, chairman, president, and chief executive officer of AMD.
Flash memory revenue was up 188% from last year's first quarter to $628m, and the group posted a profit of $14m. AMD's flash memory business is known as Fasl, and is operated through a joint venture with Fujitsu in which AMD is the majority partner.
Average selling prices for AMD's flash memory products rose along with unit shipments, especially in Asia-Pacific and the Americas, said chief financial officer Robert Rivet. Shipments of its latest flash memory technology, known as Mirrorbit, also rose.
AMD's latest chips led the way in a solid quarter for the company's microprocessor business. While Opteron represents a relatively small portion of AMD's overall processor shipments, unit shipments doubled in the quarter as partners such as Sun Microsystems introduced its servers based on the chip.
AMD's presence in the server market was virtually non-existent before Opteron, leaving a great deal of room for the company to grow, Ruiz said.
Shipments and average selling prices of the rest of AMD's product portfolio, including the Athlon XP desktop processors, also increased compared with the first quarter of last year, Rivet said. The first quarter is, historically, a weak quarter compared with the fourth quarter, but AMD's revenue fell only 2% from the fourth quarter.
By the end of 2004, AMD will be earning more revenue from its eighth-generation Opteron and Athlon 64 processors than its seventh-generation Athlon XP processors, Ruiz said. The chips will continue to grow as more software partners develop 64-bit versions of their products, and Microsoft releases the 64-bit version of Windows XP, he said.
AMD is on track to start volume production of its chips on its 90-nanometer process technology during the second quarter. The company will ship products for revenue in the third quarter.
Tom Krazit writes for IDG News Service