AOL puts spammer's Porsche up for grabs
America Online members have the chance to win a spammer's 2002 Porsche Boxster S convertible.
This Article Covers
RELATED TOPICS
America Online members have the chance to win a spammer's 2002 Porsche Boxster S convertible.
The ISP said the car will be given away to an AOL member in a random draw on 9 April. Only AOL members as of yesterday are eligible.
The car, bought with profits from the spammer's operation, was taken under asset-seizure powers available under Virginia's antispam laws. The spammer was the subject of one of five lawsuits filed by the company last April against dozens of individuals and corporations accused of sending unsolicited commercial e-mail to AOL members.

Download this free guide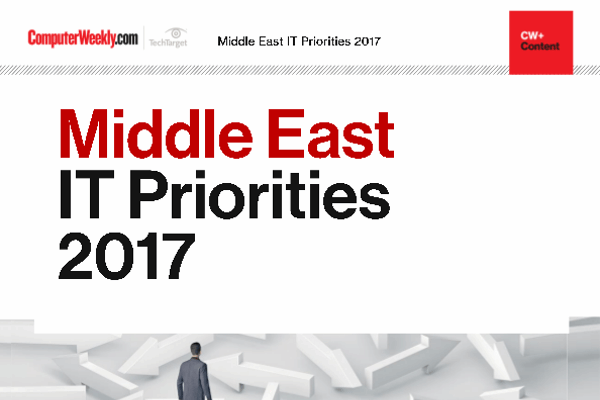 What are the IT priorities in Middle East?
Before any investment, how about taking a look at your peer's IT priorities for 2017? Download this report right now to find out in which areas IT decision makers are planning to invest in the nearest future!
By submitting your personal information, you agree that TechTarget and its partners may contact you regarding relevant content, products and special offers.
You also agree that your personal information may be transferred and processed in the United States, and that you have read and agree to the Terms of Use and the Privacy Policy.
Virginia's anti-spam statute empowers state law enforcement officials to seize a spammer's assets. AOL said it took ownership of the Porsche after winning its civil lawsuit against the spammer last year.
AOL members helped provide information on who sent the spam by using a "Report Spam" button on AOL.
"AOL has always placed our members in the driver's seat when it comes to spam fighting, and now we are going to put one of our members in the driver's seat of a spammer's sports car," said Randall Boe, AOL's general counsel. "We see this as a great way to teach spammers a lesson.
"We're striking back at spammers and aim to take away everything they acquired through profits made from spam. That means taking away their spam tools - such as computers, routers, servers and other equipment, and their spam toys, including their houses, their boats and their cars."
Todd R Weiss writes for Computerworld
Read more on E-commerce technology