Discount for Lindows OS in P-to-P download
Lindows is offering a 50% discount to customers who download its commercial software using its new peer-to-peer system.
This Article Covers
RELATED TOPICS
Lindows is offering a 50% discount to customers who download its commercial software using its new peer-to-peer system.
Users can pay $25 for LindowsOS delivered over P-to-P, instead of the normal $49.95.
The company has established a P-to-P system, based on open-source software called BitTorrent which, it claimed, is ideal for transferring large applications with high-demand peaks.

Download this free guide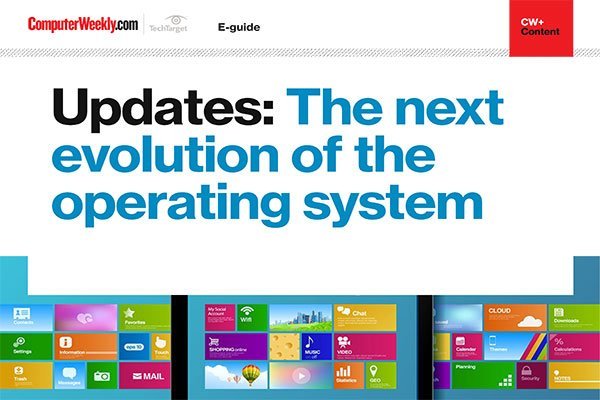 Software Updates: Our latest e-guide is available for your device. Download now?
See how operating systems are evolving with the help of continuous updates and learn about how the Spectre and Meltdown microprocessor flaws have led to improved, more secure processors being released and how Microsoft is evolving its Windows desktop operating system.
By submitting your personal information, you agree that TechTarget and its partners may contact you regarding relevant content, products and special offers.
You also agree that your personal information may be transferred and processed in the United States, and that you have read and agree to the Terms of Use and the Privacy Policy.
The data is broken down into chunks and then reassembled after it has been transferred. A typical 500Mbyte Lindows OS file, for example, will be broken into about 1,000 pieces, each about 500Kbytes in size.
All active downloaders on the network co-operate by exchanging numbered chunks until each user has the whole file. The system uses cryptographic hashing, or document numbering, developed by a group called SHA1 (or Secure Hash Algorithm 1) to verify automatically that each piece is what it should be.
New software upgrades will create spikes in demand, but the number of people on the network will grow proportionately as people join the "download co-operative", the company said.
Lindows expected the P-to-P system to become the main download system for its larger files. The existing file transfer protocol system is capped at 200Kbps (bits per second), and with up to 1,000 people downloading at the same time this can lead to delays of up to four hours, the company said. P-to-P will allow immediate download at a faster speed.
Costs are also reduced, as there is less need for hosting infrastructure such as servers, firewalls and routers, Lindows said.
The BitTorrent system requires users to install a small piece of free software, available for Linux, Macintosh and Windows users.
Gillian Law writes for IDG News Service