US backs RFID tags for prescription drugs
The US Food and Drug Administration views radio frequency identification technology as the best way to track, control and...
The US Food and Drug Administration views radio frequency identification technology as the best way to track, control and identify prescription drugs and anticipates the widespread use of RFID tags to identify prescription drugs in the supply chain within three years.

Download this free guide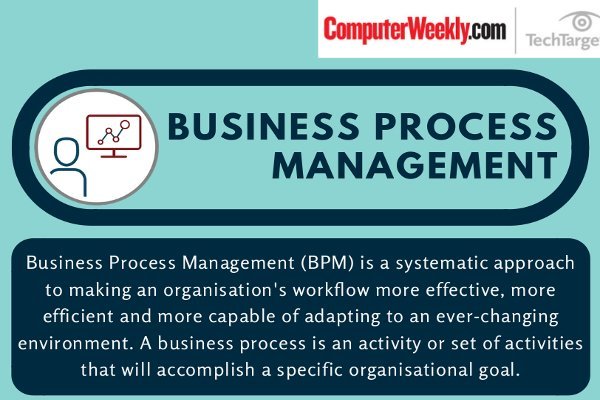 Infographic: Business Process Management
Discover what buyers are telling us about their next business process management buy, including top purchase drivers, top features and the top vendors being considered for purchase.
By submitting your personal information, you agree that TechTarget and its partners may contact you regarding relevant content, products and special offers.
You also agree that your personal information may be transferred and processed in the United States, and that you have read and agree to the Terms of Use and the Privacy Policy.
Prescription drug manufacturers, in general, back the plan, with key manufacturers, distributors and the National Association of Chain Drug Stores settling on Accenture to serve as their RFID program manager.
The FDA called RFID tags the most likely technology to bring about "mass-serialisation" of prescription drugs. The FDA defined mass serialisation as "assigning a unique number to each pallet, case and package of drugs and then using that number to record information about all transactions involving the product".
The tagging technology would then provide an "electronic pedigree" from the point of manufacture to the point at which the drugs are dispensed. This unique number would allow each drug purchaser to determine a drug's authenticity, where it was intended for sale, and whether it was previously dispensed.
The agency laid out a timeline to test and adopt the use of RFID throughout the prescription drug industry, with feasibility studies set for this year and the use of RFID tags at the case and pallet level throughout the supply chain by 2007.
The FDA added that Wal-Mart plans to use RFID to track all bottles of controlled substances (such as narcotics) dispensed by its pharmacies this year. Wal-Mart has mandated that its top 100 suppliers use RFID tags at the case and pallet level by January 2005.
Dr Jean-Pierre Garnier, chief executive of pharmaceutical manufacturer GlaxoSmithKline, said his company's long-term goal is the development of an electronic product code that will help track, trace and authenticate medicines through the whole distribution system. "This is a daunting technological task that could take at least three to five years," he added.
Garnier said one of the most significant issues related to developing such systems is the development of systemwide standards and infrastructure, so a medicine can be tracked across the entire supply chain.
The FDA report calls for the establishment of standards by teams throughout the industry, from manufacturer to retail and hospital pharmacies. These standards would include serial numbers, communications protocols, reader requirements, information network requirements and database structures.
Accenture said it would act as the RFID programme manager for a group of pharmaceutical manufacturers, distributors and retailers. That group includes Abbott Laboratories, Barr Pharmaceuticals, Cardinal Health, CVS, Johnson & Johnson, McKesson, Pfizer, Procter & Gamble and Rite Aid.
Accenture will explore the application of EPC and RFID technologies in three areas: enhancing the safety and security of the pharmaceutical supply chain; improving the management of pharmaceutical returns; and increasing the efficiency of distribution operations. The group also plans to help encourage use of the new EPC digital identification standard throughout the pharmaceutical industry.
Bob Brewin writes for Computerworld
Read more on Business applications