Study reveals Bluetooth security holes
Security holes in the Bluetooth wireless data exchange facility on phones have been discovered by IT security company AL Digital.
This Article Covers
RELATED TOPICS
Security holes in the Bluetooth wireless data exchange facility on phones have been discovered by IT security company AL Digital.
A possible implication of the discovery is that road warriors may be leaving their corporate data open to hackers. The risk of attack means the Bluetooth facility on an increasing number of GPRS-enabled corporate phones may have to be blocked to prevent attacks.

Download this free guide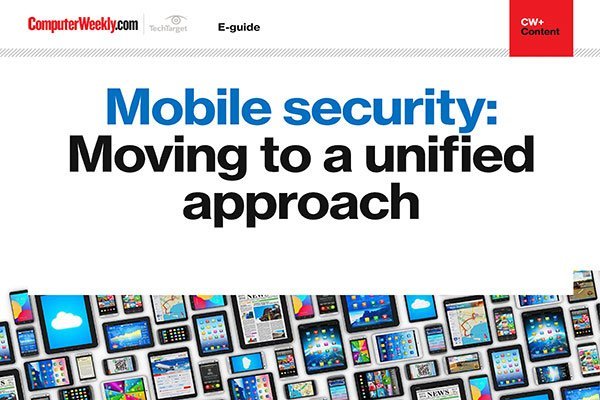 3 expert insights into how mobile security is evolving for business
Download this e-guide to read expert insights into how the current trends in mobile security strategy are showing a move from mobile device management, to enterprise mobile management and unified endpoint management - indicating an evolution towards a unified approach to mobile security.
By submitting your personal information, you agree that TechTarget and its partners may contact you regarding relevant content, products and special offers.
You also agree that your personal information may be transferred and processed in the United States, and that you have read and agree to the Terms of Use and the Privacy Policy.
By exploiting the holes, attackers could clone phones, steal identities, gain access to bank accounts, and take sales leads and business contacts - without the owner even knowing it's happening, says AL Digital.
There are two ways the data can be stolen. The first is the SNARF ("grab") attack which sees data taken without the phone owner's knowledge. Normally this is only possible when the victim's Bluetooth phone is in the "discoverable" or "visible" modes, but AL has found that this requirement can be bypassed.
The second form of attack is the backdoor technique. The complete memory of a phone's contents may be accessed by a previously trusted "paired" device, that has since been removed from the owner's trusted device list - those devices their phone has exchanged information with in the past over a Bluetooth connection. Once the backdoor code has been installed, a SNARF attack can be done at will without the owner's knowledge.
Both forms of attack are linked to the current phenomenon of "Bluejacking", which up to now has seen some Bluetooth users anonymously send amusing messages to other Bluetooth users without the recipient knowing who has sent them. But potential attackers could be work colleagues or business contacts the victim has innocently shared specific mobile data with using Bluetooth.
AL Digital director Adam Laurie said concerned firms would have to contact their phone manufacturers to seek advice about protection, particularly as potential backdoor attacks can only be prevented by re-setting the phone at the factory.

This article was part of Computer Weekly's enterprise mobile business channel, sponsored by Nokia
Read more on Mobile hardware