MyTunes software overrides iTunes anti-piracy feature
A US programmer has developed a software tool which allows users to download shared music files using the Windows version of...
This Article Covers
RELATED TOPICS
A US programmer has developed a software tool which allows users to download shared music files using the Windows version of Apple Computer's iTunes software.

Download this free guide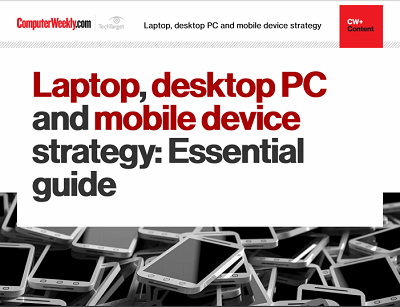 The great debate - to PC or not to PC
IT leaders have greater choice in end-user devices than ever before. The age of PC-only users is over and we have entered the multiple device era. In this guide, you can find best practice, analysis of the latest trends, and expert advice on formulating enterprise strategy in laptops, desktop PCs and mobile devices.
By submitting your personal information, you agree that TechTarget and its partners may contact you regarding relevant content, products and special offers.
You also agree that your personal information may be transferred and processed in the United States, and that you have read and agree to the Terms of Use and the Privacy Policy.
The software undermines anti-piracy features developed by Apple to ensure that iTunes is not used to distribute music illegally, although the author warns that the software should not be used in any such illegal fashion.
MyTunes overrides a feature in iTunes which prevents users from downloading music files shared over a network, according to the Cow Pimp Productions website, where MyTunes has been available for download since 26 October.
iTunes allows users to purchase music for download and play that music, in either MP3 or AAC format, on computers running either MacOS or Microsoft's Windows XP and Windows 2000 operating systems.
Users can also listen to music stored on other computers that use iTunes to share music files over a network. However, iTunes does not allow those music files to be downloaded and stored on another computer's hard drive.
iTunes no longer allows users to share files over the internet, which was stripped from the MacOS version of iTunes in May, when Apple released iTunes 4.0.1x for Mac OSX, to stop shared music files being copied illegally over the internet.
Existing versions of iTunes allow music files to be shared and streamed over a local network.
MyTunes overrides the restriction that prevents users from saving shared music and allows users to save music to the hard drives of their Windows-based PCs, Cow Pimp Productions said.
The software differs from other similar programs that allowed music streamed using iTunes to be recorded, it added, noting that MyTunes downloads the original music file.
The website said it recognised the possibility that MyTunes can be used to distribute music files illegally and admonishes users not to use MyTunes in a manner that involves copyright infringement.
"If you plan on stealing music, do not download this software. If you plan on infringing upon copyrights, do not download this software. Only download this software if you plan on acting responsibly," the website said.
Sumner Lemon writes for IDG News Service