Copyright ruling weakens Lexmark cartridge case
A ruling this week from the US Copyright Office could strengthen manufacturer Static Control Components' defence against a...
This Article Covers
RELATED TOPICS
A ruling this week from the US Copyright Office could strengthen manufacturer Static Control Components' defence against a copyright infringement lawsuit by Lexmark International.

Download this free guide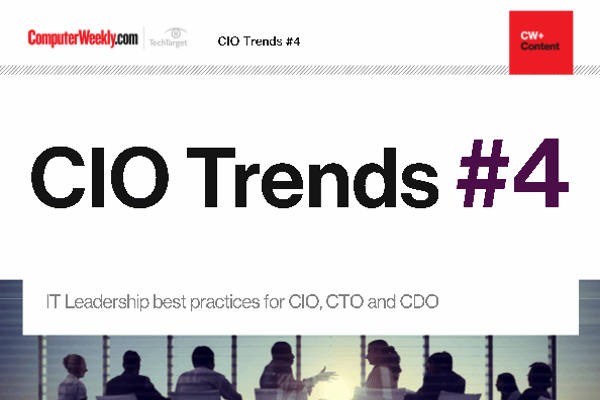 Stay on top of your game
Read about the latest trends and priorities of IT leaders: how to prepare for GDPR, make use of blockchain, transfer lessons from other sectors and become a hybrid IT and digital leader.
By submitting your personal information, you agree that TechTarget and its partners may contact you regarding relevant content, products and special offers.
You also agree that your personal information may be transferred and processed in the United States, and that you have read and agree to the Terms of Use and the Privacy Policy.
SCC makes computer chips that allow manufacturers to create clones of toner cartridges used in Lexmark printers. Lexmark sued SCC last year, claiming that its chips include copyright Lexmark computer code and violate the Digital Millennium Copyright Act's (DMCA) ban on circumventing digital technology that protects copyright material.
Without taking a position on whether SCC's chips illegally incorporate Lexmark code, the Copyright Office ruled that the DMCA does not block software developers from using reverse engineering to circumvent digital protection of copyright material if they do so to achieve interoperability with an independently created computer program.
The SCC had asked the Copyright Office to recommend several DMCA exemptions that would protect its efforts to defeat Lexmark's protection technology. Those requested exemptions are unnecessary because existing DMCA statutes already allow the kind of reverse engineering that SCC could have used to thwart Lexmark's protections, the agency said in a lengthy memo of recommendations about exemptions to the DMCA.
SCC executives hailed the Copyright Office statement as a watershed moment for their case.
"We think the Copyright Office put to rest all of the objections Lexmark has raised," said SCC chief executive officer Ed Swartz.
Lexmark responded that it is pleased the Copyright Office refused SCC's exemption request.
"It is inconceivable to us how anyone can consider this ruling a victory for Static Control," said Vincent Cole, Lexmark's general counsel, in a prepared statement. Lexmark refused further comment on the agency's memo of recommendations.
SCC pulled its Smartek chips for Lexmark clone cartridges from the market earlier this year in accordance with a preliminary injunction in Lexmark's favour issued in February. US district court judge Karl Forester ruled that SCC directly copied Lexmark's copyrighted Toner Loading Program - a charge SCC admits is accurate - and that its efforts to bypass Lexmark's authentication controls violate the DMCA.
The latter half of that ruling could be affected by the Copyright Office's recommendation. SCC already had an appeal of the injunction in progress, which the company expects to be heard later this year.
Stacy Cowley writes for IDG News Service