Cisco warns its WLan security can be cracked
The proprietary security system used by Cisco Systems to protect wireless Lans widely deployed by enterprises can be defeated by...
The proprietary security system used by Cisco Systems to protect wireless Lans widely deployed by enterprises can be defeated by a "dictionary attack" designed to crack passwords. To counter the security threat, the company is warning customers to institute strong password policies.

Download this free guide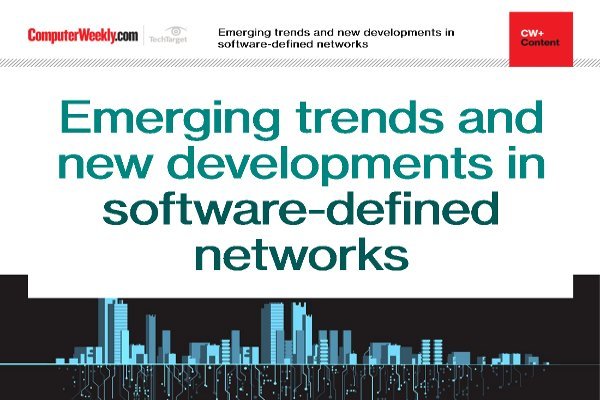 The latest developments and trends in SDN
Join us as we sit down with a number of senior IT managers from multi-national enterprises to discuss the latest trends in the world of software-defined networks.
By submitting your personal information, you agree that TechTarget and its partners may contact you regarding relevant content, products and special offers.
You also agree that your personal information may be transferred and processed in the United States, and that you have read and agree to the Terms of Use and the Privacy Policy.
Cisco posted a security bulletin on its website on 7 August about the vulnerability of its Lightweight Extensible Authentication Protocol (Leap) to dictionary attacks, according to Ron Seide, product line manager in the company's wireless business unit.
In that bulletin, Cisco acknowledged the flaw and said, "As with most password-based authentication algorithms, Cisco Leap is vulnerable to dictionary attacks. Creating a strong password policy is the most effective way to mitigate against dictionary attacks. This includes using strong passwords and periodically expiring passwords."
Seide said Cisco believed that Leap can be made "relatively" secure with strong password policies, which can mitigate against dictionary attacks.
He added that the company also has an upgrade path to help customers migrate from Leap to its stronger Protected Extensible Authentication Protocol (PEAP) which uses one-time passwords and digital certificates. He also said Cisco has used its field sales force to tell customers about the potential problem since the security bulletin was posted.
However, some cutomers had not received the update. A Cisco reseller said he had not been contacted by the Cisco field sales force and was not aware of the security bulletin.
Mike Martell, systems manager for The Dingley Press, a catalogue printer that has installed a Cisco WLan in its warehouse, said he was also unaware of the problem.
Martell said the possibility of a successful dictionary attack - which involves an assault against password protection by aiming huge amounts of words and numbers at a targeted system - does not surprise him.
In the past, he said, such attacks could take years. Now, because of increased computer processing power, dictionary attacks can crack passwords in a matter of minutes. The only way to protect against such an attack, Martell said, is to use long password strings with unusual combinations of letters and numbers that create combinations "not found in the English language".
John Pescatore, an analyst at Gartner said, that since any password-based scheme is vulnerable to dictionary attacks, Cisco may have to reconfigure Leap to lock out potential hackers after three tries at a password.
Bob Brewin writes for Computerworld
Read more on Wireless networking