SCO threatens to revoke Silicon's Unix licence
Silicon Graphics is the latest technology company to be dragged into the SCO Group's dispute over the Linux operating system.
This Article Covers
RELATED TOPICS
Silicon Graphics is the latest technology company to be dragged into the SCO Group's dispute over the Linux operating system.
In an letter addressed to SCO's legal department, SCO chief executive officer Darl McBride claimed that SGI's contributions to Linux put it in breach of its 1986 Unix licensing agreement, originally signed with AT&T, but subsequently transferred to SCO.

Download this free guide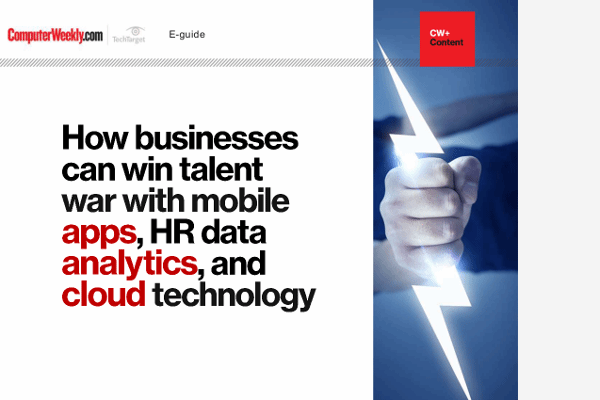 How businesses can win talent war with mobile apps, HR data analytics and cloud technology
Latest articles on HR best practices: mobile apps disrupting the annual staff appraisals; reasons for and against open-source software; and Rolls-Royce case study.
By submitting your email address, you agree to receive emails regarding relevant topic offers from TechTarget and its partners. You can withdraw your consent at any time. Contact TechTarget at 275 Grove Street, Newton, MA.
You also agree that your personal information may be transferred and processed in the United States, and that you have read and agree to the Terms of Use and the Privacy Policy.

According to McBride's letter, "SGI flagrantly permitted the copying and use of our proprietary information without any knowledge of the identities of the recipients", and "subjected our source code to unrestricted disclosure, unauthorised transfer and disposition, and unauthorised use and copying".
The letter threatens to terminate SGI's Unix licence as of 14 October should SGI fail to "remedy all violations".
Terminating SGI's Unix licence would affect SGI's Irix operating system, which uses SCO's System V Unix code, according to SCO spokesman Blake Stowell.
"It would mean that they would have to either stop shipping it, or either destroy or return all copies of Irix to SCO," Stowell said.
SGI responded to SCO's letter in early September with a letter claiming that SCO's allegations were without merit, said SGI spokeswoman Marty Coleman.
"Our licence is fully paid and non-terminable. They can't terminate it." she said. "We don't believe that their allegation of breach of contract has any merit."
SGI appears set to follow in the footsteps of IBM, which in June had its licence to distribute its AIX operating system revoked by SCO following similar allegations.
IBM continues to distribute AIX, and the question of whether it breached its System V Unix agreement is now the subject of a $3bn lawsuit.
Before revoking IBM's Unix licence, SCO sued the computing giant for breach of contract. Stowell declined to say whether or not SCO was planning similar legal action against SGI.
Robert McMillan writes for IDG News Service
Read more on Operating systems software