FineGround debuts app monitoring software
Seeking to ensure high performance of critical web applications, FineGround Networks will introduce an application monitoring...
Seeking to ensure high performance of critical web applications, FineGround Networks will introduce an application monitoring software that can measure the performance of applications from the end-user perspective.

Download this free guide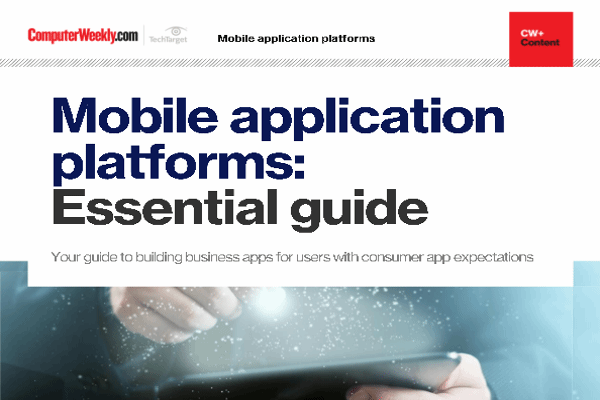 Building business apps for users with consumer app expectations
One of the mantras of modern enterprise application development is that business applications should be as easy to use as mass market consumer applications. In this guide, Computer Weekly examines the issues around mobile applications and the platforms emerging to help developers.
By submitting your personal information, you agree that TechTarget and its partners may contact you regarding relevant content, products and special offers.
You also agree that your personal information may be transferred and processed in the United States, and that you have read and agree to the Terms of Use and the Privacy Policy.
AppScope Performance Monitor software is designed to track actual end-user response times of any web application, including CRM, ERP, e-business and collaboration.
Rather than emulating application performance with synthetic transactions, AppScope uses an agentless approach to measure real transactions for internal and external users over various time intervals, according to Nat Kausik, chief executive officer and president of FineGround.
AppScope measures "real users and real transactions, not emulating what the user will see. A lot of customers are looking for factual data, not emulating a possibility", he said.
AppScope provides IT managers with early warning and analysis of application performance degradation. The software tracks end-user response time segmented into network latency delays, network bandwidth delays, and back-end server delays, FineGround officials said.
The combination of AppScope and the company's existing Condenser Application Acceleration software gives managers the ability to detect and correct complex application performance issues in real-time.
The need to verify the business impact of web applications is growing, Kausik said.
"As more enterprises migrate business processes to web applications, the chief information officer has to prove application performance provides value to the business," he said. "If these [applications] perform poorly then everything appears broken."
The agentless approach to application monitoring translates into less hassle and lower costs.
"Agents are complicated. With numerous customer locations, [IT managers] do not want to maintain agents at each site. The agentless approach allows IT managers to measure live user performance, without installing software on the desktop," Kausik said.

Read more on Business applications