Intel moves into mobile phone data
Intel aims to break into the lucrative mobile data market with a microchip for mobile phones.
Intel aims to break into the lucrative mobile data market with a microchip for mobile phones.
The PXA800F, formerly known as Manitoba, is based on the XScale architecture and combines a digital signal processor (DSP) to run the communications part of a mobile phone. A processor to handle the data and flash memory is integrated directly onto a single piece of silicon.

Download this free guide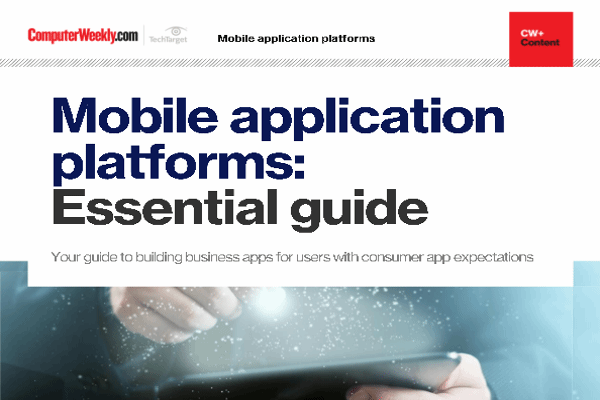 Building business apps for users with consumer app expectations
One of the mantras of modern enterprise application development is that business applications should be as easy to use as mass market consumer applications. In this guide, Computer Weekly examines the issues around mobile applications and the platforms emerging to help developers.
By submitting your personal information, you agree that TechTarget and its partners may contact you regarding relevant content, products and special offers.
You also agree that your personal information may be transferred and processed in the United States, and that you have read and agree to the Terms of Use and the Privacy Policy.
While other chip makers have integrated flash memory into processors used for specific tasks in networking applications, Intel believes it is the first to integrate flash memory with a combined DSP/main processor chip for a handheld device or mobile phone.
"This is a shot across the bow of the other vendors," said Will Strauss, principal analyst at Forward Concepts.
Integrating the flash memory onto the chip saves motherboard space, conserves power, and increases performance by reducing the amount of time needed to pull information out of flash memory, said Dennis Sheehan, the director of Intel's personal client architecture components group.
The new processor targets at mobile phones capable of handling data. While demand is slow for data-enabled phones right now, Intel and several other companies believe there is a growing interest among consumers for phones that can browse the Internet, receive e-mail, and do other special tasks such as transmit pictures or download games.
The PXA800F will be used in phones that run on GSM (Global System for Mobile Communications) and GPRS (General Packet Radio Service) networks, and will go into mass production in the third quarter.
Products carrying the chips are expected early next year.
Read more on Business applications