New-look HotBot revs up with four search engines
Terra Lycos will unveil the latest version of its HotBot search site today, which integrates catalogues from Google, Fast Search...
This Article Covers
RELATED TOPICS

Download this free guide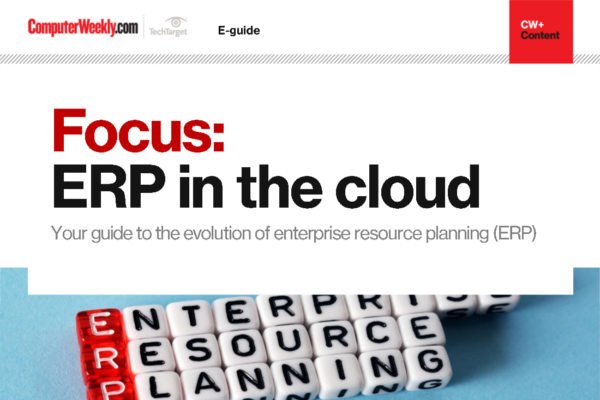 Are you keeping up with the ERP evolution?
Read about the new best practices for the ERP systems and how to tackle the growth of ERP integrations.
By submitting your personal information, you agree that TechTarget and its partners may contact you regarding relevant content, products and special offers.
You also agree that your personal information may be transferred and processed in the United States, and that you have read and agree to the Terms of Use and the Privacy Policy.

Terra Lycos will unveil the latest version of its HotBot search site today, which integrates catalogues from Google, Fast Search & Transfer, Inktomi and Teoma.



Lycos' relaunch of HotBot comes as part of the company's plans to strengthen its search business after losing ground to the likes of Google.

The Spanish Internet group acquired HotBot in 1999 when it purchased Wired Digital. HotBot will now boast catalogues from four of the more popular search engines on the Web, plus expanded customisation tools that users can tweak to better define their query.

"HotBot hadn't been invested in for years," said Tom Wilde, general manager of Lycos Search. "Since then, the search space has become more competitive and we thought it was time to extend our appeal to that segment of the audience."

Users type in a word or phrase and can then select which engine to search. If they do not find what they are looking for on one engine, users can select another catalogue to search without leaving the HotBot site. Combined, the four catalogues have more than six billion pages of information.

To help users narrow their searches, HotBot offers features such as date filtering, domain filtering, world region filters and a choice of 47 languages. Users can also sort results by file types and filter out offensive language.

The new HotBot home page has a basic design, and will not contain ads. The search results will have paid-for-placement listings, however, from Overture Services and Lycos.

According to Wilde, this decision reflects the company's theory that "contextualised" marketing is more successful.

"We've seen a profound shift from the Net as an entertainment medium to the Net as a productivity tool," he said. "Putting ads on the HotBot home page would be counter to our experience."

Lycos already had relationships with both Fast and Inktomi, which has powered HotBot since the beginning, but Google and Teoma were new partners.

In the end, Google and Teoma, which powers Ask Jeeves, were won over by the fact that HotBot reaches a more tech-attuned search audience, he said.

Lycos plans to offer more speciality catalogues, such as news and images. Until then, the new HotBot still offers an informational oasis for serious searchers, and to kick it off the company is launching a multimillion-dollar print and online campaign.
Read more on Business applications