Microsoft updates mapping Web service
Microsoft released an upgrade to its set of Web-based services that can be used to add location-aware features to applications...

Download this free guide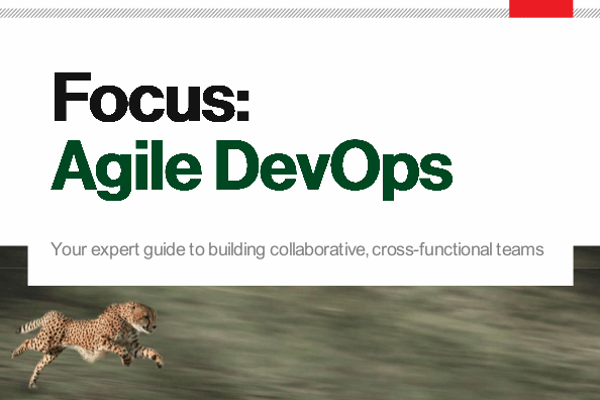 How can your business benefit from DevOps?
Let's take a look at six of the development practices that Disciplined Agile Delivery recommends for disciplined DevOps teams.
By submitting your personal information, you agree that TechTarget and its partners may contact you regarding relevant content, products and special offers.
You also agree that your personal information may be transferred and processed in the United States, and that you have read and agree to the Terms of Use and the Privacy Policy.

Microsoft released an upgrade to its set of Web-based services that can be used to add location-aware features to applications that run on devices ranging from mobile phones to personal computers.



MapPoint .net Version 3.0 has geographical information for customers that use the service to add features such as driving directions and mapping to consumer and business applications.

MapPoint .net is Microsoft's first .net Web service, said Steve Lombardi, product manager for MapPoint.net. Web services are applications delivered over the Internet that make use of industry standard technologies including XML (Extensible Markup Language) and Soap (Simple Object Access Protocol).

One example of how the service can be used is with a customer relationship management application that provides geographical information about a customer, such as driving directions to the customer's place of business. CRM software maker E.piphany announced in September that it would use the service to build mapping features into its sales software suite.

The features in version 3.0 includes a number of maps, including expanded street-level data for Austria, France, Germany, Italy, Spain and Switzerland. It also includes street-level data for selected cities in Ireland, Finland, Norway, Portugal, Sweden and Puerto Rico.

"With each major release of MapPoint .net, we add data for new geographies and software-level features," said Lombardi. "That's always a customer issue; your mapping service is only as good as the data underneath it."

Software features in the release have been designed for developers who build mobile applications that tie into the MapPoint .net. An optimisation feature allows maps to be better rendered on devices with small displays. One other minor update is better control over the street names and other geographical identifications that show up on maps created by Microsoft customers.

Microsoft has also forged some partner deals that enable it to tie in information about road construction so that driving directions delivered through the service reflect out-of-service roads. A future release will be able to deliver real-time traffic conditions, Lombardi said.

Finally, the company has added a feature that makes use of a technology called "reverse geocoding". With it, a location known by its longitude and latitude co-ordinates can be converted into a street address.

"This is very useful in GPS-based applications," such as in-car navigation systems, Lombardi said.

Microsoft has completed its acquisition of Vicinity, which will contribute technology to the MapPoint .net business division. The company agreed to pay about $96m in cash
Read more on Web software