HP links OpenView with utility computing
Hewlett-Packard has pulled ahead in the race to provide better management technology to give data centre administrators a...
This Article Covers
RELATED TOPICS

Download this free guide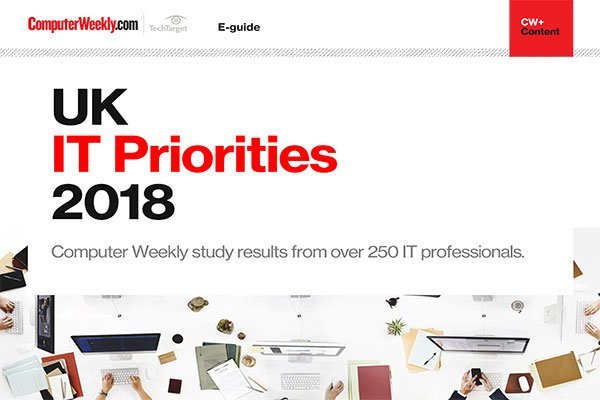 UK IT Priorities 2018 survey results
Download this e-guide to discover the results of our 2018 UK IT Priorities survey, where IT leaders shared with us what they are going to be investing in over the coming 12 months.

By submitting your personal information, you agree that TechTarget and its partners may contact you regarding relevant content, products and special offers.

You also agree that your personal information may be transferred and processed in the United States, and that you have read and agree to the Terms of Use and the Privacy Policy.

Hewlett-Packard has pulled ahead in the race to provide better management technology to give data centre administrators a refined, overall view of all the software and hardware in their networks.



HP, IBM and Sun Microsystems have been locked in a battle for some time to create the "virtualisation" of the data centre, which encompass self-healing hardware, advanced ways to deliver applications and "drag-and-drop".

HP's Adaptive Management Platform combines parts of its HP OpenView management software suite with its Utility Data Center (UDC) technology, which comprises its virtualisation products.

Ideally, the platform will allow customers to manage their servers and storage systems as if they are part of a single, large computer. As such, users will be able to free up more processing power for a particular application, for example, by instructing the software to go in search of more compute capacity.

At the heart of HP's Adaptive Management Platform is its Utility controller software, which allows users to reallocate processor capacity, bandwidth and storage resources among different applications in their data center, said Nick van der Zweep, director of utility computing at HP.

"You can move resources from a financial system, for example, to a Web retail system with drag-and-drop software," van der Zweep said. "To do that today someone would have to pull the physical server out of a financial system rack and bolt it into the retail one, then load an operating system and load applications. It's a little complicated."

A handful of customers have already been testing the Utility controller software, but HP will make it generally available to medium and large businesses next week, van der Zweep said.

In the next 18 months, HP plans to add more software that fits underneath the Utility controller software and gives administrators more management options, although the company has not yet provided specifics of the plan.

HP will continue to tie in its popular OpenView server and storage system management software with the utility computing technology by creating shared views between the two products.

Next week HP will also announce several tools for OpenView that begin to build on this long-term vision for data centre management. The tools include the following:


OpenView Network Node Manager 6.4 and Network Node Manager Extended Topology 2.0, which give administrators detailed information on the cause of a server failure and can help predict potential future failures.



A version of the OpenView Web Service Management Engine, with added support for Simple Object Access Protocol and Web Service Description Language-based transactions, designed to give administrators the ability to block unauthorised transactions and provide a clearer picture of the type of information being processed by an application.



HP will also release new HP OpenView Smart Plug-ins (SPIs) that make it possible for OpenView to work with application servers from BEA Systems, IBM, Microsoft and Sun Microsystems.


While HP has a few companies already using existing pieces of the technology, Illuminata's Haff said it would take time for customers to warm to the idea of this style of network management.

IBM has released some parts of its autonomic computing technology for monitoring servers and linking them together, and Sun has launched several application provisioning tools.

Last week Sun acquired virtualisation software maker Terraspring. Some of Terraspring's software is used in HP's utility computing technology, Haff said.
Read more on Data centre hardware