Cisco uses iSCSI for remote server management
Cisco Systems has unveiled technology that will allow servers to boot up from a hard disk miles away, potentially improving...
This Article Covers
RELATED TOPICS

Download this free guide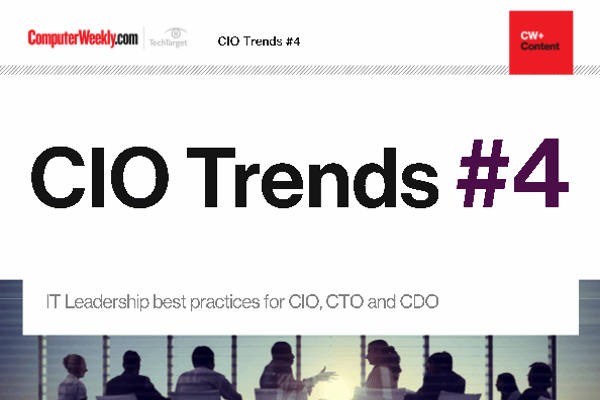 Stay on top of your game
Read about the latest trends and priorities of IT leaders: how to prepare for GDPR, make use of blockchain, transfer lessons from other sectors and become a hybrid IT and digital leader.

Cisco Systems has unveiled technology that will allow servers to boot up from a hard disk miles away, potentially improving server reliability and disaster recovery.



The Network Boot firmware, being shown at the Storage Networking World conference in Orlando, USA, is a new feature for the Cisco SN 5400 Storage Router series. Downloaded to a diskless server, it will allow that server to start up from a disk on an external storage device via iSCSI (Internet Small Computer System Interface), according to Doug Ingraham, a senior marketing manager at Cisco. Network Boot uses the Intel PXE (Preboot eXecution Environment) for remote booting and system start up.

Servers without their own hard disks could be more reliable than conventional servers and consume less power and create less heat because they have no moving parts, Ingraham said. The remote boot technology also could allow a large number of servers to boot up from a single storage system, according to Cisco.

The software also could lead to better disaster recovery systems, Ingraham said. In case of a disaster that incapacitates a server but not its linked storage device, a backup server could be instructed to boot up from the same remote storage. In addition, a backup storage system could be set up and a server reconfigured to start up from that backup disk in case of disaster. Cisco is working with storage system makers to eventually automate those transitions in case of a disaster.

Remote booting for diskless servers is possible today over Fibre Channel networks, Ingraham said. The emerging iSCSI standard leverages Internet Protocol network technology in storage networks.

Over iSCSI, the server and storage could be any distance apart, although a link of thousands of miles might make the server start up very slow.

"Theoretically, it can go any distance. There's no technical limit, but there's a practical one for how long you want the boot-up to take," Ingraham said.

Network Boot is available immediately in the latest firmware upgrade to the Cisco SN 5420 and 5428 storage routers and MDS 9000 series storage switches. Customers with older versions of the firmware can download the new version free from Cisco's Web site at www.cisco.com/public/sw-center/sw-stornet.shtml.
Read more on Networking hardware