Financial services firms push for IM standardisation
Seven global financial services companies have joined forces to try and pressurise software vendors to develop standardised,...

Download this free guide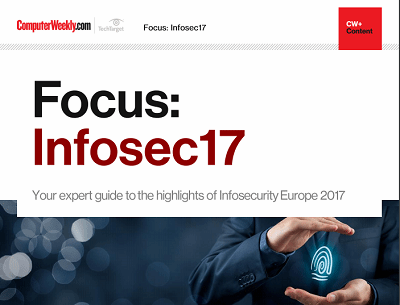 From forensic cyber to encryption: InfoSec17
Security technologist Bruce Schneier's insights and warnings around the regulation of IoT security and forensic cyber psychologist Mary Aiken's comments around the tensions between encryption and state security were the top highlights of the keynote presentations at Infosecurity Europe 2017 in London.

Seven global financial services companies have joined forces to try and pressurise software vendors to develop standardised, compatible instant messaging products.



The firms have formed the Financial Services Instant Messaging Association (FIMA) to work with IM software vendors on interoperability, user authentication, security and audit-trail standards in the products.

FIMA includes representatives from Credit Suisse, First Boston, Deutsche Bank, JP Morgan Chase, Lehman Brothers, Merrill Lynch, Morgan Stanley Dean Witter and UBS Warburg.

Ursula Mills, a spokesman for London-based UBS Warburg and co-chairman of FIMA, said the problem the companies face is that workers and customers all use different IM clients to communicate.

Since those clients are not compatible, users need to have multiple IM applications running on their computers, wasting desktop resources and making things more complicated.

"What we're trying to achieve is non-product-specific connectivity," Mills said.

The group is in negotiations with IM vendors including Microsoft, America Online, Jabber, FaceTime and Reuters about the need for secure and compatible enterprise-ready IM products, Mills said.

In the long term, the group plans to press vendors for software that uses uniform protocols for compatibility, with one sign-on for access to all of the IM clients.

That will take time, Mills admitted. In the meantime, FIMA hopes to see vendors working together on gateways that allow interoperability until protocols are established and followed.

Analysts say the financial services sector could have the clout to make compatibility happen.

"I think this makes a tremendous amount of sense," said Michael Osterman, president of Osterman Research. "The growth of IM is continuing, but it is being hampered by the lack of interoperability."

Robert Mahowald, an analyst at research firm IDC, agreed. "When you've got money behind an initiative, it's amazing the results and pressure you get," he said. "Because the financial services industry is an early adopter, they've got some clout."
Read more on IT risk management