US Congress considers standardisation issues
The US Congress may authorise $47m (£30m) to help develop supply chain integration standards that backers say could save US...

Download this free guide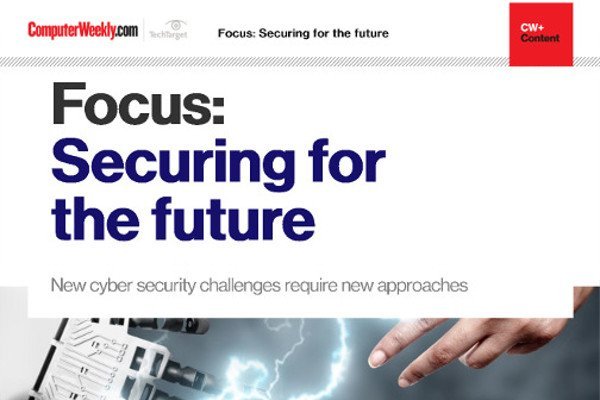 New technologies: a source of threat as well as a solution
Learn about fighting the ever evolving ransomware, IoT botnet malware and data manipulation attacks.
By submitting your personal information, you agree that TechTarget and its partners may contact you regarding relevant content, products and special offers.
You also agree that your personal information may be transferred and processed in the United States, and that you have read and agree to the Terms of Use and the Privacy Policy.

The US Congress may authorise $47m (£30m) to help develop supply chain integration standards that backers say could save US industries millions of dollars in costs.



The legislation, the Enterprise Integration Act of 2002, was prompted by a 1999 study by the National Institute of Standards and Technology (NIST) that estimated the car industry alone could see $1bn (£640m) in supply chain savings with improved enterprise integration.

However, it is unclear when Congress will approve the legislation as it is embroiled in US security issues arising from the debate over Iraq.

The standard aims to streamline interaction throughout a supply chain. If a big carmaker changes a design specification in a bumper, its suppliers would be able to see quickly and easily see how the new specification affects their components.

"There are a lot inefficiencies due to the lack of effective standardisation, and they add up," said Gregory Tassey, an NIST senior economist.

Without standards compatibility across computer-aided design and manufacturing (CAD/CAM) systems, in particular, suppliers have to invest in translators. And, in some cases, large equipment makers force suppliers to buy the same CAD/CAM systems that the equipment maker uses. That is an extra cost for the suppliers, particularly if they work with multiple equipment makers, Tassey added.

Suppliers can also use translators across their systems, but these systems can incur errors that have to be fixed manually.

The legislation would help NIST accelerate standards work on what is known collectively as the Standards for the Exchange of Product Design Data, or STEP, which can be used to support data exchanges across a wide range of industries.

One motivation for Congress to act is the investment being made in standards development in European and Asian nations. Some of those standards may not be helpful to US companies and could, potentially, put them at a competitive disadvantage, a congressional source said.
Read more on IT risk management