Northrop Grumman lands $300m Army contract
The United States Army has chosen Northrop Grumman to support its worldwide combat information security operations in what is...

Download this free guide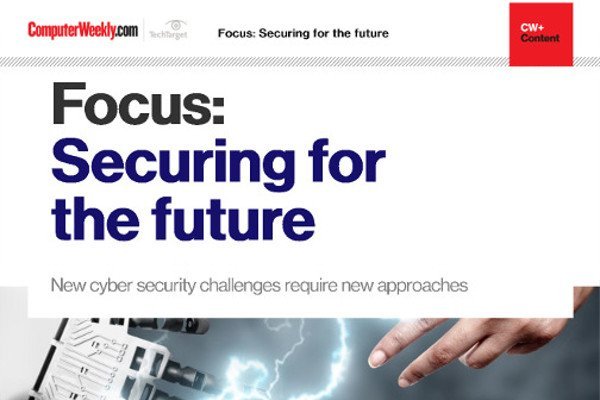 New technologies: a source of threat as well as a solution
Learn about fighting the ever evolving ransomware, IoT botnet malware and data manipulation attacks.
By submitting your personal information, you agree that TechTarget and its partners may contact you regarding relevant content, products and special offers.
You also agree that your personal information may be transferred and processed in the United States, and that you have read and agree to the Terms of Use and the Privacy Policy.

The United States Army has chosen Northrop Grumman to support its worldwide combat information security operations in what is thought to be one of the largest deals of its kind.



The $300m contract consolidates six existing agreements into a single deal that will add 220 IT security jobs to Northrop Grumman's IT division, according to Jim O'Neill, president of Northrop Grumman IT TASC. The aerospace and defence contractor acquired TASC and its parent company, Litton Industries, last year.

Northrop Grumman will be responsible for "acquiring, protecting, managing and exploiting information" to support Army combat operations around the world, O'Neill said. This is the first global information operations contract of its size and scope, he said. Direct assistance will be provided to Army commands worldwide through the Army's Land Information Warfare Activity at Fort Belvoir.

Information operations, or IO, is a military term that pertains to both the offensive and defensive aspects of using IT systems. The military defines IO as "actions taken to affect adversary information and information systems, while defending one's own information and information systems".

According to O'Neill, the IO capabilities the company is bringing to bear to help the Army perform its missions around the world could be applied to improve homeland security. "This has a lot of applicability to state and local governments as well," he said.

Other experts agreed. At a recent government-sponsored conference on homeland security, Rosanne Hynes, a senior executive on the Pentagon's Homeland Security Task Force, said the federal government should take a "teach them to fish" approach when working with state, local and private-sector entities.

Developing security-awareness technologies "is something we've spent a lot of time and money on," she said.

Larry Abella, vice-president and director of strategic security at Northrop Grumman IT TASC, said that in addition to traditional network security work, the Army contract calls for the development of visualisation technology.

"One of the challenges that system administrators have is understanding the data that is coming out of the intrusion-detection devices," he said. "We've developed ways to visualise data sets that indicate what types of attacks you are being subjected to and what the impact is."

The majority of the positions being added to Northrop Grumman's IT division will be in network security, monitoring and analysis. In fact, the company as a whole currently has more than 500 funded IT-related positions that have yet to be filled - in addition to those called for by the contract, said O'Neill.

While many industries are cutting back on IT staff and budgets, O'Neill said, the defence sector seems to be reaping the benefits of the downturn in other markets and the war on terrorism.
Read more on IT risk management