Network computers pitched as solution for China's schools
A group of researchers at the Chinese Academy of Sciences (CAS) in Beijing believe they can solve the shortage of computers...
This Article Covers
RELATED TOPICS

Download this free guide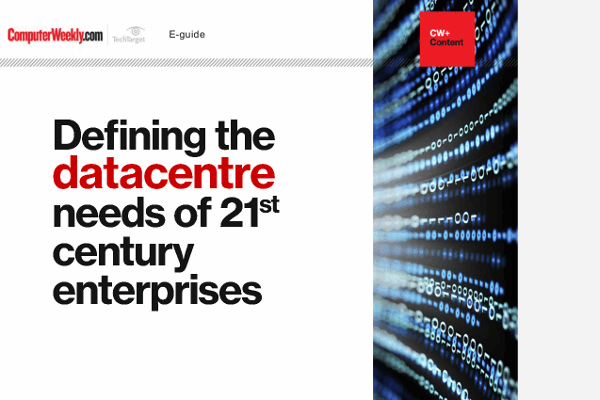 Defining the datacentre needs of 21st century enterprises
A collection of our most popular articles on datacentre management, including: Cloud vs. Colocation: Why both make sense for the enterprise right now; AWS at 10: How the cloud giant shook up enterprise IT and Life on the edge: The benefits of using micro datacenters
By submitting your personal information, you agree that TechTarget and its partners may contact you regarding relevant content, products and special offers.
You also agree that your personal information may be transferred and processed in the United States, and that you have read and agree to the Terms of Use and the Privacy Policy.

A group of researchers at the Chinese Academy of Sciences (CAS) in Beijing believe they can solve the shortage of computers facing China's schools by using network computers (NCs) running an embedded version of the Linux operating system.



With more than 600,000 schools in China and limited financial resources, giving students access to computers poses a tremendous challenge for the Chinese government.

As in most countries, the main obstacle to getting computers into Chinese classrooms is money. The Chinese government has set aside 130bn renminbi (£10.2bn) to be spent between 2001 and 2011 to put computers in every school. But with more than 600,000 schools, that leaves just over 210,000 renminbi (£16,424) per school, said Shu Huang, a project manager in the business development department at the Institute of Computing Technology (ICT) at CAS.

Equipping a classroom with one server running Microsoft's Windows 2000 operating system and 40 NCs will cost schools about half as much as purchasing a comparable number of PCs, he said.

Once touted as a replacement for the desktop computer, thin-client computers like the network computer have lost some of their lustre in recent years. However ICT researchers have developed an NC based on an embedded version of the Linux OS that would allow schools to stretch their budgets further and give more students access to computers running Windows applications. "Given the market conditions here in China, the NC is a cheap option to replace the PC," Huang said.

The ICT-designed NC aims to cut costs for both hardware and software. Rather than a more expensive, powerful chip from Intel or Advanced Micro Devices, the ICT NC uses a low-end processor, such as Via Technologies's C3 processor or a Chinese chip, like the 166MHz Fangzhou-1 processor developed by Beijing Zhongxing Microsystem Technology, he said.

To reduce costs on the software side, ICT has looked for ways to cut back on the cost of software licences required for the system. In addition to using an embedded version of Linux, the NC takes advantage of a provision in Microsoft's licensing agreement for Windows 2000 that ICT believes will allow educational users to have free site licences, which are required for each thin client that is connected to the server, Huang said.

ICT is holding talks with a Taiwanese hardware maker to commercialise the NC design but a deal has yet to be finalised, Huang said.